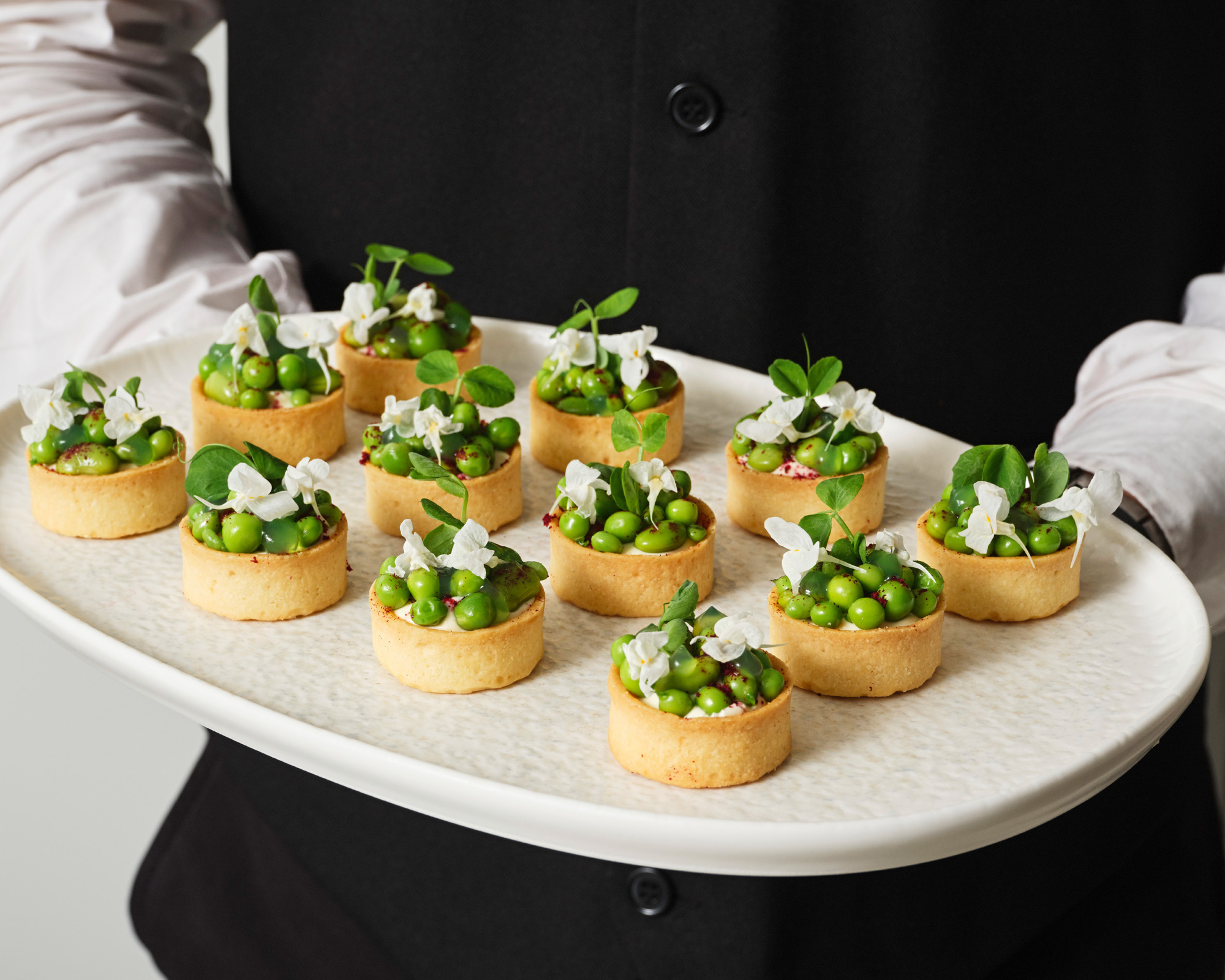 The Blonde Butler launched in 2015, when Alex Cadger realised a quiescent dream of wanting to own a catering business. Creating intimate dinners for guests in their homes based on the premise of having a private butler, Alex quickly fell in love with the feeling of treating guests to incredible food and hospitality. Together with long term business colleague and hospitality operations expert, Jeremy Horne, The Blonde Butler quickly earned a following.
Within a couple of years, Alex's passion for food styling was front and centre, with The Blonde Butler name becoming synonymous with visually stunning, abundant grazing tables and artfully presented cheese platters – a signature of the brand that was completed with beautiful florals to create a truly impressive centrepiece for events.
Up until this point, The Blonde Butler had been operating out of a home kitchen around Alex's full-time career in sales and marketing. The end of that era came in 2017 when Alex and Jeremy moved into a small commercial kitchen facility in the Blue Mountains and hired a full-time chef, enabling the team to accept opportunities of greater size and scope than ever before.
In early 2019, Alex observed there was a clear gap in the market for a premium catering drop off service – high quality food delivered ready to eat, for occasions when catering needed to be as easy and convenient as possible. Boxed by Blonde Butler was established as a second arm of the catering business, and quickly began to thrive, growing from 5 orders per week to hundreds.
The surge in demand for The Blonde Butler and Boxed by Blonde Butler, led to an upgrade in facilities in 2020, when Jeremy and Alex moved to a large catering facility in Annandale and expanded the size of the team. Alex stepped out of the kitchen and into the role of Creative Director, overseeing menu development, customer experience and growing the brand further.
Today, The Blonde Butler is made up of a team of thirty talented individuals including chefs and kitchen staff, operations experts, drivers and a robust sales team.
The Blonde Butler is the trusted partner for events and catering across Sydney, servicing private homes, large corporate accounts with daily catering needs, as well as a whole range of clients across the Tech, Auto, Fashion and Media industries. The team is responsible for delivering multiple events every day of the week, ranging in style from the intimate dinners and grazing tables The Blonde Butler became known for, to large scale, dynamic events for up to thousands of guests.
next big leap In Late 2023
The Blonde Butler will take its next big leap in late 2023, opening a dedicated Wedding & Events venue & Café in The Hawkesbury region of New South Wales. The Lakehouse Wedding & Events will offer a contemporary event space suited to all styles of celebration, while The Butler's Pantry Café will deliver delicious, beautifully presented dishes in a relaxed setting in the Hawkesbury.
Contact us today to start planning your event with us and experience The Blonde Butler touch.