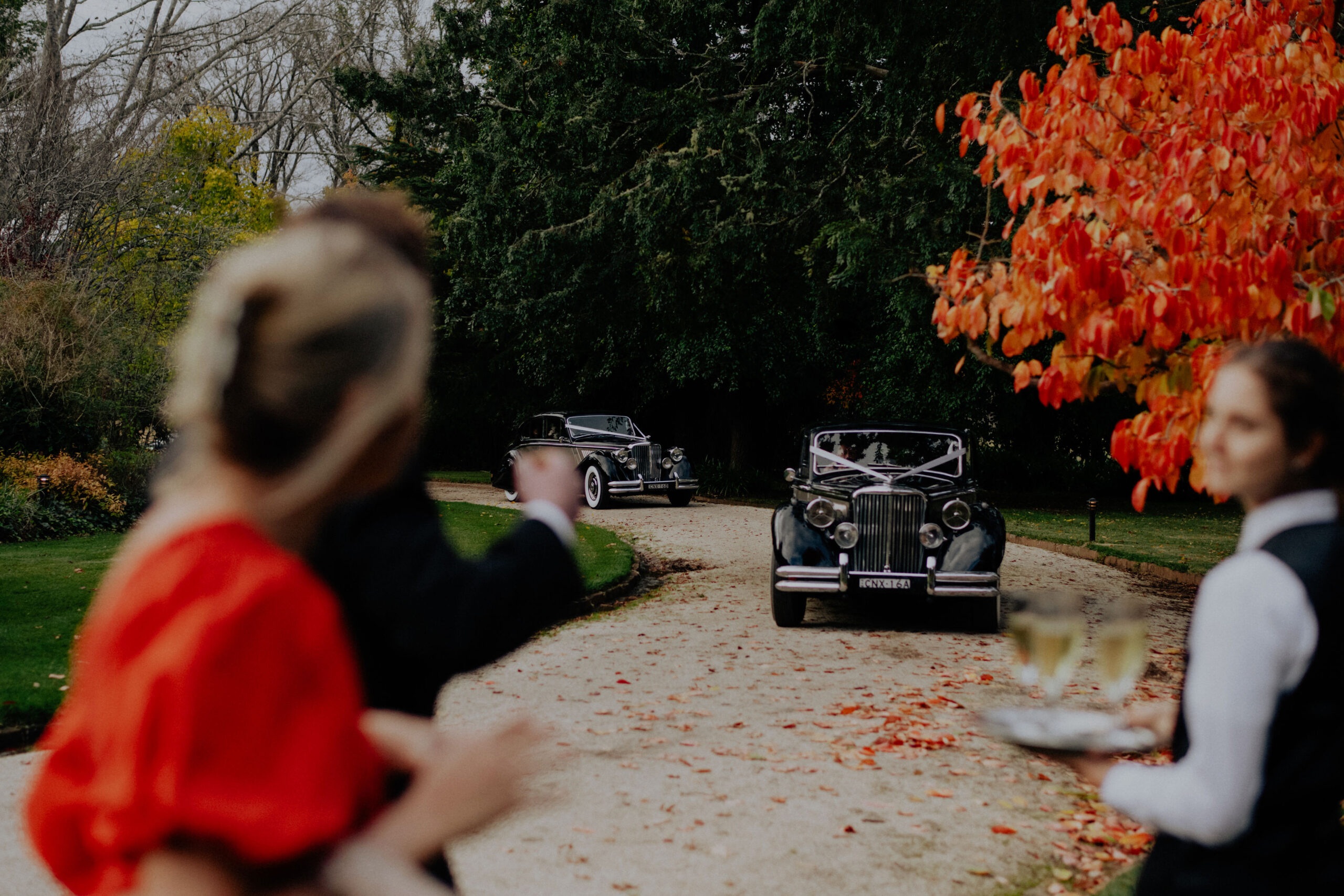 Create An Unforgettable Wedding Experience Like None Other
Your wedding day is a cherished celebration of love and commitment. At The Blonde Butler, we understand the importance of creating a memorable occasion to leave a lasting impression on you and your guests. As a premier Sydney wedding catering service, we offer exquisite food options for wedding packages of all styles to suit everything from casual and relaxed affairs to elegant, fine dining options.
Beautiful Food: A Culinary Journey for Your Wedding Day
Wedding menus are often stock standard, but they don't have to be. The beauty of using a catering company with a team of food industry professionals is that your menu won't be limited by what wedding venues have to offer. Pick your perfect venue, and then let us help you create personalised menus using modern ideas and fresh produce. Our kitchen team is at the cutting edge of innovation when it comes to writing and producing menus.
The Blonde Butler team will curate a menu of exceptional food that reflects your unique vision and preferences. Whether you're after a sophisticated soirée or a laid-back gathering, we have the expertise to bring those dreams to life. Our wedding catering options include a variety of possibilities to suit every style.
Let the Festivities Begin
Once the ceremony is over, you'll want to ensure your guests are comfortable and having fun while you head off for photos. Your wedding guests can be greeted with an exquisite selection of canapés or an abundant grazing table, guaranteed to captivate your guests from the moment they arrive.
Wedding Buffet Catering Sydney
Your Wedding Reception is the pinnacle of the day. You will have rejoined your guests, they are relaxed, and… it's time to let the party begin.
For those seeking a more intimate and communal dining experience, our shared banquets are perfect for bringing people together. We offer shared-style dining options that are perfect for weddings, allowing you to choose between two to three main dishes and three accompanying sides served with sourdough bread and Pepe Saya butter. Your selection can be served on a traditional buffet table, or as share plates placed down the centre of each table.
A traditional sit-down, two or three-course meal is a classic for a reason. The staggered nature of this format allows you to schedule speeches in between courses. Our team of chefs release seasonal menus to showcase the very best of in-season produce, prepared with care and skill for a truly impressive menu. We all know that food has the power to evoke emotions and create new memories. Our goal is to ensure that each bite does just that.
Food Stations that Deliver Delicious Food
Interactive food stations are all the rage at the moment. Picture a chef preparing dishes to order for guests using fresh seasonal produce. Whether its a chef shucking oysters, a burger bar with a variety of fillings, or whole roasted Italian Porchetta carved to order and served on rolls with an array of accompaniments, our team will ensure you have happy guests with full tummies. Let us bring you amazing food served with a more contemporary approach.
Bespoke Menus: Personalised Wedding Packages
At The Blonde Butler, we believe in the power of a personal touch. We understand that every couple is unique, and their wedding style should reflect their individuality. If there's something specific you want to see on your wedding day, get in touch with us to enquire about creating a bespoke menu. Our team of talented chefs and event planners will work closely with you to understand your preferences and dietary requirements, ensuring that every dish is a true reflection of you.
Beverages: Toasting to Unforgettable Moments
We offer beverage packages to suit any budget, so you have one less thing to organise.
Our beverage packages include a variety of options, including champagne, premium wines, a selection of beers, soft drinks, and mineral water.
We also offer cocktails and premium spirits! Add a touch of your personality with an Aperol spritz or Tommy's Margarita on arrival. And trust us, nothing makes a crowd happier than an impromptu espresso martini to kickstart the dance floor.
Professional Staff: Delivering a Premium Experience
A truly memorable wedding experience goes beyond the food and beverages. It requires impeccable service and attention to detail. That's why The Blonde Butler provides professional wait staff, bartenders, cocktail bartenders, and event supervisors who are passionate about delivering a premium guest experience. Our team is professional, attentive, and dedicated to ensuring that every aspect of your wedding catering runs smoothly. From the setup and service to the clean-up, you can trust us to handle every detail with care.
What Our Clients Have to Say
The fruit platter was phenomenal. So fresh. We had the croissants, mini quiches & muffins which were all great. To top it off, the option for an early delivery was brilliant. Just perfect for a bride & her party to nibble on the morning of the wedding.
Thank you so much to The Blonde Butler team, we seriously had the best day ever and the food was just outstanding. You were so great to deal with and I loved our little moments together on the night, and the amount of people who have reached out to me to tell me it was the best wedding food they have ever eaten is crazy, you guys have outdone yourselves! One of our favourite memories was sneaking into the darkness and eating the mini cheeseburgers in peace.
Catered for my son's wedding in Bowral. Food was fabulous, the service outstanding. Guests are still commenting on the delicious canapés and beautiful meal. Highly recommend this professional company.
Wedding Catering Packages Sydney: Anywhere, Anytime
Your dream wedding venue may be a grand ballroom, a quaint garden, or a unique Sydney location that holds a special meaning to you. Regardless of your chosen venue, our team can accommodate your needs. We can work out of any kitchen facility or supply our own equipment to set up a temporary kitchen in any Sydney wedding location. Our goal is to provide a flawless catering experience that allows you to focus on enjoying your magical day.
Event Management: Hassle-Free Wedding Planning
Planning a wedding can be overwhelming, but with The Blonde Butler, you can relax and enjoy the process. Our experienced event managers will take the hassle out of organising the food and beverage aspects of your wedding. From menu selection and customisation, to logistics coordination and on-the-day management, our talented team will ensure that no detail is overlooked. You can trust us to execute your vision with precision and care, leaving you free to embrace every moment of your special day.
Additional Services: Going Above and Beyond
We understand that weddings often extend beyond the main event. That's why we offer additional services to enhance your wedding experience. We can arrange wedding recovery brunches or lunches the following day, allowing you to continue the celebrations and spend quality time with loved ones. Additionally, we provide drop-off platters, breakfast items, and morning tea for the bridal party while they get ready for the big day. These thoughtful touches add convenience and ensure that you and your bridal party are well taken care of throughout the entire wedding celebration.
The Perfect Partner for Your Special Day
The Blonde Butler team are amongst the premium wedding caterers in Sydney, dedicated to crafting the ultimate experience for you. We strive to bring your vision to life by tailoring a bespoke wedding catering package just for you. With extraordinary food, premium beverage selections, dedicated staff and flexibility when it comes to locations, let us create an unforgettable experience for you and your guests. Partner with The Blonde Butler, your trusted wedding caterer.