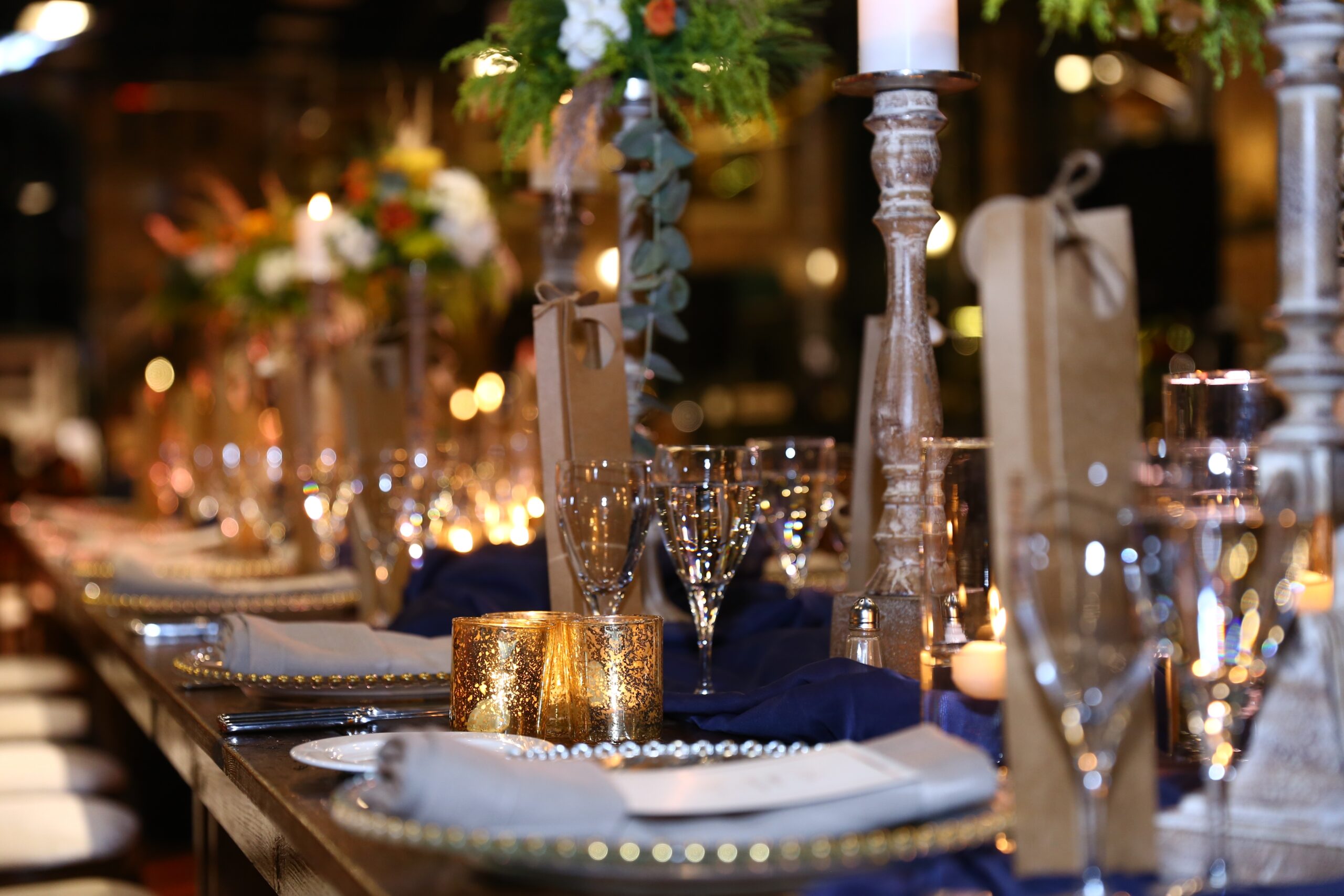 Conference Catering Sydney: Creating Memorable Conference Experiences
Elevate Your Conference Experience
When it comes to planning a conference, every detail matters. From the speakers and presentations to the venue and atmosphere, every aspect calls for professional service to contribute to the success of the event. At The Blonde Butler Catering, we understand the importance of food in making a conference truly memorable. As one of Sydney's leading catering providers, we specialise in bringing your conference vision to life through exceptional food experiences that align with your goals and leave a lasting impression on guests.
Full-Service Conference Catering Sydney:
Breakfast, Morning Tea, Lunches, and Gala Dinners
With our expertise in large-scale catering, we have the capacity to cater to conferences of up to 2000 people. Our comprehensive conference catering services cover all aspects of the culinary journey, ensuring that your guests are treated to a premium dining experience from morning till night.
Start the day with a delicious, energising breakfast spread, including freshly baked pastries, brioche buns filled with prosciutto, egg, relish & rocket, seasonal fruit, chia pots and a selection of tea, coffee and juice. Our breakfast options are designed to fuel your attendees for a productive day ahead.
Throughout the conference, we can provide thoughtfully crafted morning and afternoon tea breaks, offering a variety of sweet and savoury items to keep your guests refreshed and engaged. Indulge in freshly prepared sandwiches, miniature tarts, delicate sweets, and a range of refreshing beverages. Rejuvenate guests as they mingle and network, maintaining focus and energy.
Lunch: Customised Menus to Suit Your Vision
Lunchtime during a conference is a prime opportunity to impress your guests and creating a talking point, with a food experience that aligns with your conference's theme and objectives. Whether you prefer a formal plated lunch, a buffet-style setup, or a more casual food station concept, our talented chefs will work closely with you to tailor a menu that reflects your vision and brand.
From stunning, seasonal salads to perfectly cooked proteins and indulgent desserts, our customised lunch menus showcase a diverse range of flavours and options.
We understand the importance of catering options to suit special dietary requirements. That's why we always provide vegetarian, vegan, and gluten-free alternatives.
Interactive Food Stations
Create a talking point during meal breaks by incorporating a themed food station. These can be designed as a grab & go set up or as an interactive food station with a chef preparing plates to order. Creatively thought out and designed to impress, a food station is a great way to inject a little personality into the day. We work to any brief and can design a concept that is just right for your guests. Hot porchetta rolls, authentic Mexican tacos or sashimi sliced to order are great alternatives to the traditional lunch buffets often served at conferences. Your guests will love the way the catering had a point of difference and it will help connect guests during the break.
Gala Dinners and Cocktail Parties
For those special conference moments like gala dinners and cocktail parties, we excel in delivering captivating experiences. We understand the significance of these events in creating memorable networking opportunities and fostering a sense of celebration, and we have all the tips and expertise to achieve it.
Our team thrives on pushing boundaries and delivering creative results that exceed expectations. Whether you envision an elegant plated dinner with a carefully curated menu or a dynamic cocktail party with interactive food stations, we will bring your vision to life.
Beverage Services: Barista Manned Coffee Carts and More
Of course, quality coffee and beverages play a crucial role in keeping your conference attendees energised and engaged. That's why we offer various beverage services, including barista-manned coffee carts for a more premium feel, as well as self-serve tea and coffee stations for easy access.
What Our Clients Have to Say
The Blonde Butler were an absolute pleasure to deal with and extremely accommodating with our catering needs at our recent function in the Paspaley Pearls showroom in Martin Place. Amanda was so easy to communicate with and their staff were extremely efficient and polite. Their food suggestions were delicious and beautifully presented. I can thoroughly recommend The Blonde Butler and I am looking forward to engaging them again for our next event.
Delicious and efficient. The Blonde Butler was so professional and easy to deal with. Canapes were amazing as were the waitstaff. Highly recommend!
The Blonde Butler team is exceptional from beginning to end. Outside of creating incredible menus and delicious food – their organisational skills, communication and service is second to none. When running an event, I never have any stress when the Blonde Butler team is on board. We love working with team BB and would highly recommend them to any of our clientele.
The Blonde Butler worked with us on an event at Carriageworks. It was such a seamless process and Annabel jumped through loops to ensure the food was perfect. They customised everything to cater to our event and it all ran so smoothly. Thank you so much for coming on board! 100% recommend The Blonde Butler.
I call on Alex and the Blonde Butler team for everything - from my wedding of 200px, to work events, kids' parties, or last minute family Christmas lunch. Always extraordinary food & service, guests/clients impressed and a huge weight off my shoulders. Thanks again for today's 6th birthday catering, done with care & perfection.
The Blonde Butler team was amazing! The food, the service and even the level of cleanliness post the event were first class!
Amanda and her team were amazing from start to finish in helping us pull of a unique dinner, from furniture hire and set up through to staffing and catering. Everything was 5 star. We can not go past the service delivered and look forward to using the Blond Butler team again for our Sydney based events in the future!
An Opportunity For Branding
We recognise the importance of showcasing the brand behind the conference. If you'd like to incorporate branded elements, we have plenty of experience. From branded coffee cups, printed paper with your company logo, branded burger buns with your logo and personalised cocktails featuring a branded element, talk to us about what you're seeking to achieve and we'll bring you options to consider that show how conference catering can be a vehicle to promote your company brand.
Bringing Your Conference Vision to Life: Unleash the Power of Culinary Excellence
Food is an integral part of creating a memorable and impactful conference experience. Let us discuss your unique vision and translate that into a culinary journey that aligns with your brand. From simple to quirky, we embrace every brief with creativity and dedication. Our culinary team thrives on delivering innovative corporate catering services that elevate your Sydney conference to new heights.
Memorable Corporate Event Catering
The Blonde Butler is your trusted partner in creating unforgettable corporate events. From office gatherings to boardroom meetings and large-scale events that include breakfast, morning and afternoon tea, lunches, gala dinners, and cocktail parties, we are well-equipped to meet your every need. Trust our team to bring your vision to life and make your event one to remember.