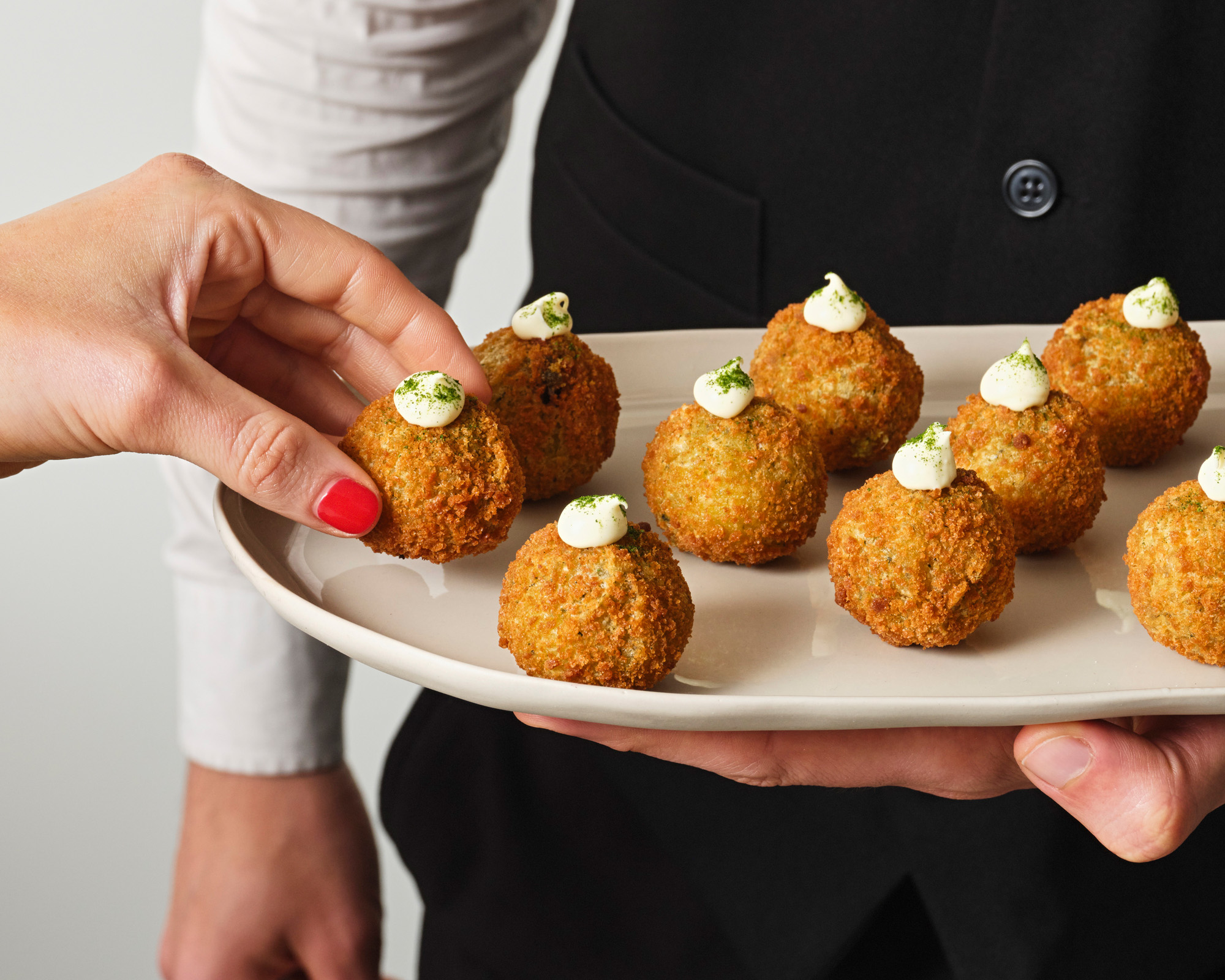 Canape Catering Sydney: Exquisite Canapés for Cocktail Parties
The Art of Cocktail Party Catering
When it comes to standing events, making a lasting impression is key. Whether you're hosting a corporate networking event for clients, a staff celebration, or throwing a birthday party, a well-executed cocktail party can set the stage for a memorable and engaging experience. The Blonde Butler specialises in canapé catering that delivers big impact, combining elegance, sophistication, and artistry.
An Alternative to Dinner: Canapé catering options
Gone are the days of serving a full meal at corporate events. Our canapé packages offer beautiful bite-sized creations ranging from light to substantial, and are absolutely delicious. With careful attention to flavour combinations, presentation, and creativity, our talented chefs create enticing canapés that make a great alternative to sitting down to a full meal.
Finger Food, Substantial Bites, and Decadent Desserts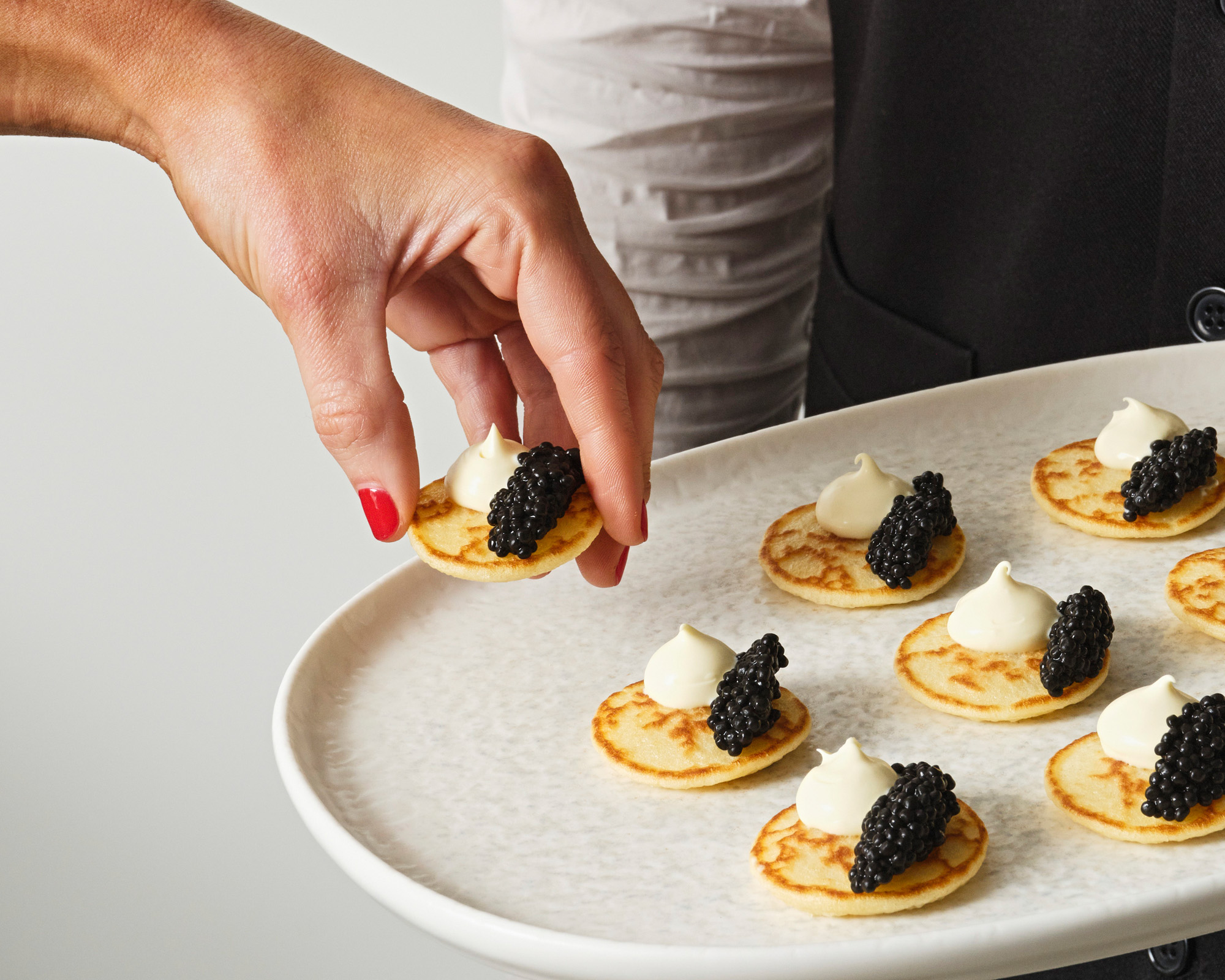 Premium Finger Food Catering
Our canapé offerings are thoughtfully designed to cater to a range of tastes and preferences. Each canape is beautifully crafted using premium ingredients, designed to be a talking point amongst guests. We offer a range of elegant bite-sized cold canapés like miniature spring tarts of goats curd and peas, to hot canapés like crumbed prawns with dill mayonnaise, as well as more substantial options like Wagyu sliders and truffled three cheese toasties. Our diverse selection ensures there is something for everyone.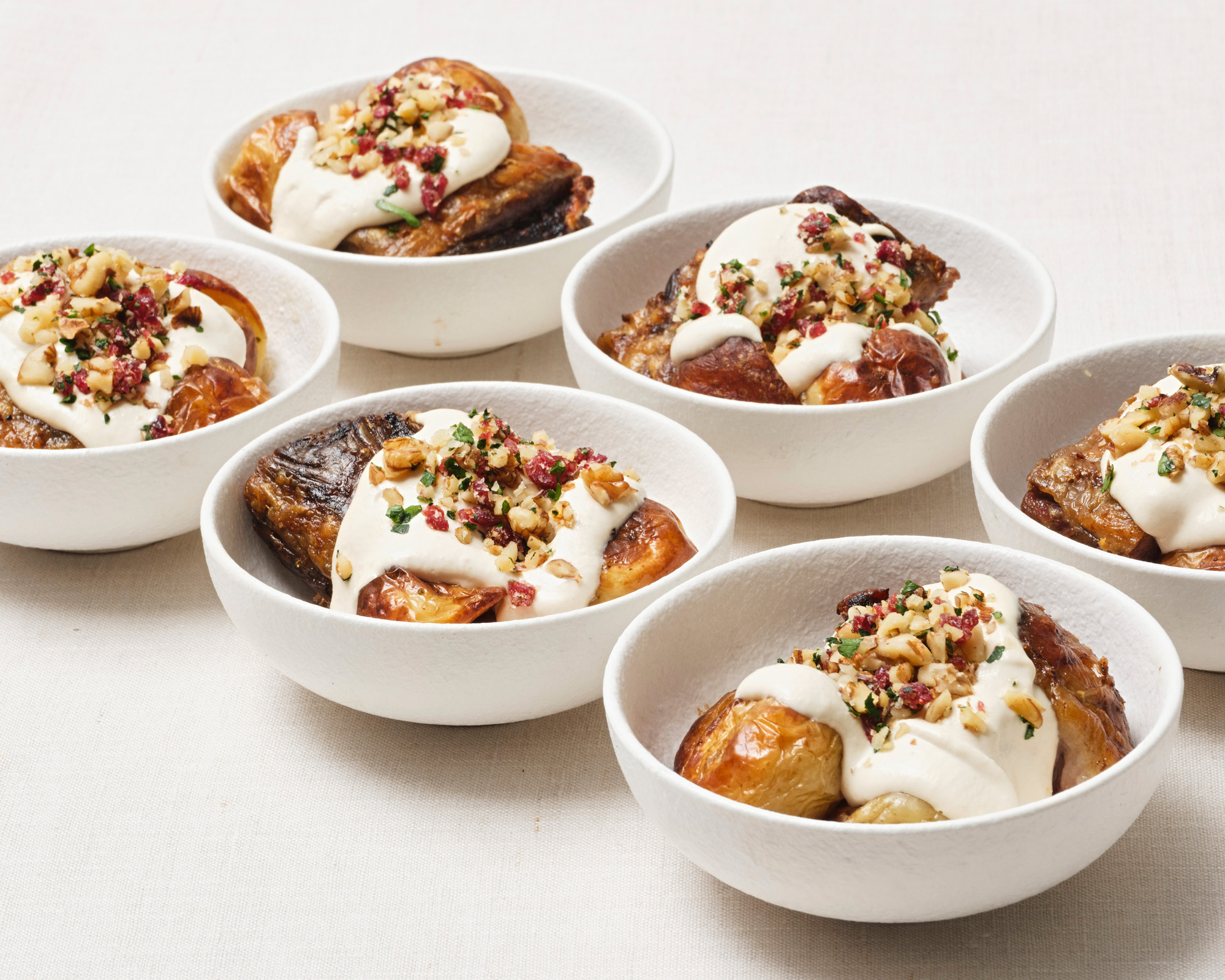 For those seeking a more complex and layered experience, our miniature composite dishes served in ceramic bowls are an ideal solution to add something more substantial. These creations are a smaller version of a main meal, designed to be easily eaten while standing. We change our offering seasonally for optimum freshness, such as slow-braised lamb shoulder with tahini, walnut dukkah and triple roast potatoes, these composite dishes offer a unique and immersive dining experience which won't hinder your guests from mingling.
No cocktail party is complete without a memorable dessert. We offer a range of beautiful, miniature dessert canapés, including miniature crème brûlée cheesecake and chocolate brownie bites with hazelnut creme and praline. Exquisite, sweet mouthfuls to provide the perfect ending to any cocktail party.
Perfectly Designed for Standing: Convenience and Elegance Combined
The dynamics of a cocktail party insist that guests can move around easily while eating and drinking. That's why our canapes are specifically designed to be easily eaten while standing, allowing your guests to mingle without the need for a formal dining setup.
Dietary Considerations: Catering to Every Preference
We will ensure all dietary requirements and preferences are taken off. That's why we provide a range of gluten-free, vegetarian and vegan options to suit everyone. All our menus include options that cater to these common dietary needs.
Canape Catering Sydney: Impress Clients, Colleagues or Friends
Whether you're aiming to impress clients or provide a memorable experience for friends and loved ones, we have canapés for any occasion. Talk to us about your event expectations and our event coordinators will work closely with you to create an experience not to be forgotten.
From customising our menus to incorporating brand elements into the presentation, we go above and beyond to ensure that your cocktail party reflects your vision. Whether you're hosting a Friday afternoon networking night, a large corporate event or a wedding, our team delivers with creativity and excellence.
Trust The Blonde Butler For Your Next Event
Trust our team to tailor your cocktail party menu for a truly memorable evening. From beautiful bite-sized canapés to substantial menu options and delicious desserts, our delicious canapés will be a hit at your next event. With a focus on convenience and elegance, our canapes catering service is perfect for any standing event in Sydney.