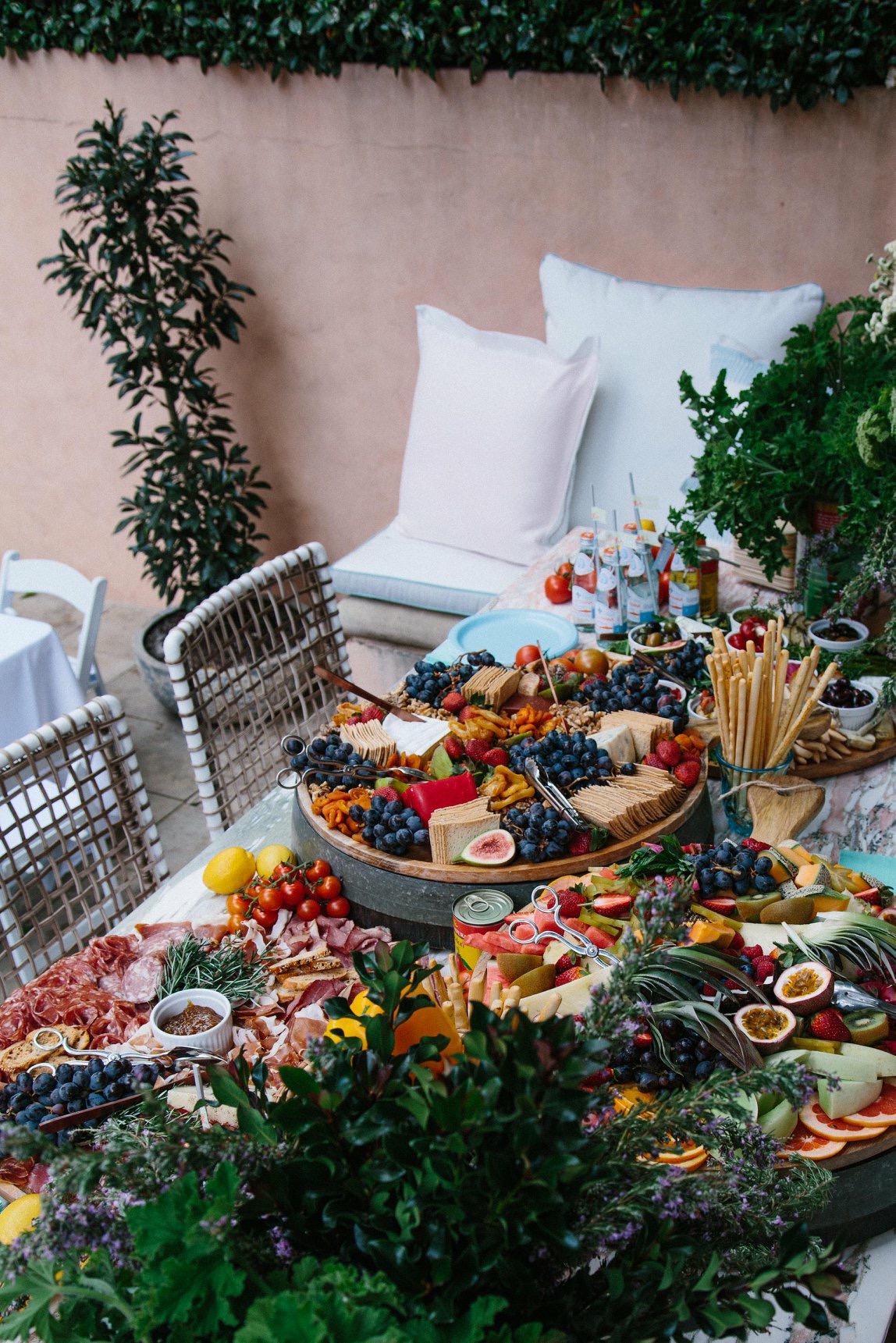 Grazing Platters Sydney: Effortless Entertaining Made Stylish
Catering for a crowd could not be easier than with our signature gazing platters. Beautifully presented and brimming with amazing produce, our platters offer a convenient solution for those seeking to impress their guests without the hassle of organising everything themselves. Whether you're hosting a casual get-together or attending a party and want to bring a thoughtful gift, our platters are sure to please.
Sydney Catering Platters: Impress without the Stress
The Blonde Butler understands that hosting a gathering can be time-consuming, especially when it comes to planning and preparing food. That's why our grazing platters offer a convenient solution for those who want to offer their guests a stunning spread without the stress. Whether you're hosting a small gathering at home, a corporate event, or need something to nibble on before a special event, our grazing platters are perfect on their own or as an additional complement to a more extensive menu. They are designed to cater to a variety of occasions and make entertaining effortless and stylish.
Grazing Boards are our Specialty
Grazing boards are not a new phenomenon. A large board, carefully arranged with cheeses, charcuterie, antipasto, fresh fruit, crackers and more is always a welcome sight. A variety of options to nibble on at leisure is the perfect way to catch up with friends over a glass of wine or a beer. The Blonde Butler take pride in elevating our grazing boards to new heights of greatness. Expertly arranged to look like an artwork, our team of chefs source the best possible ingredients to ensure every mouthful is as good as it looks. This is not your average finger food!
Our grazing platters still boast the variety and beauty you expect of our grazing tables, on an easy to transport wooden platter.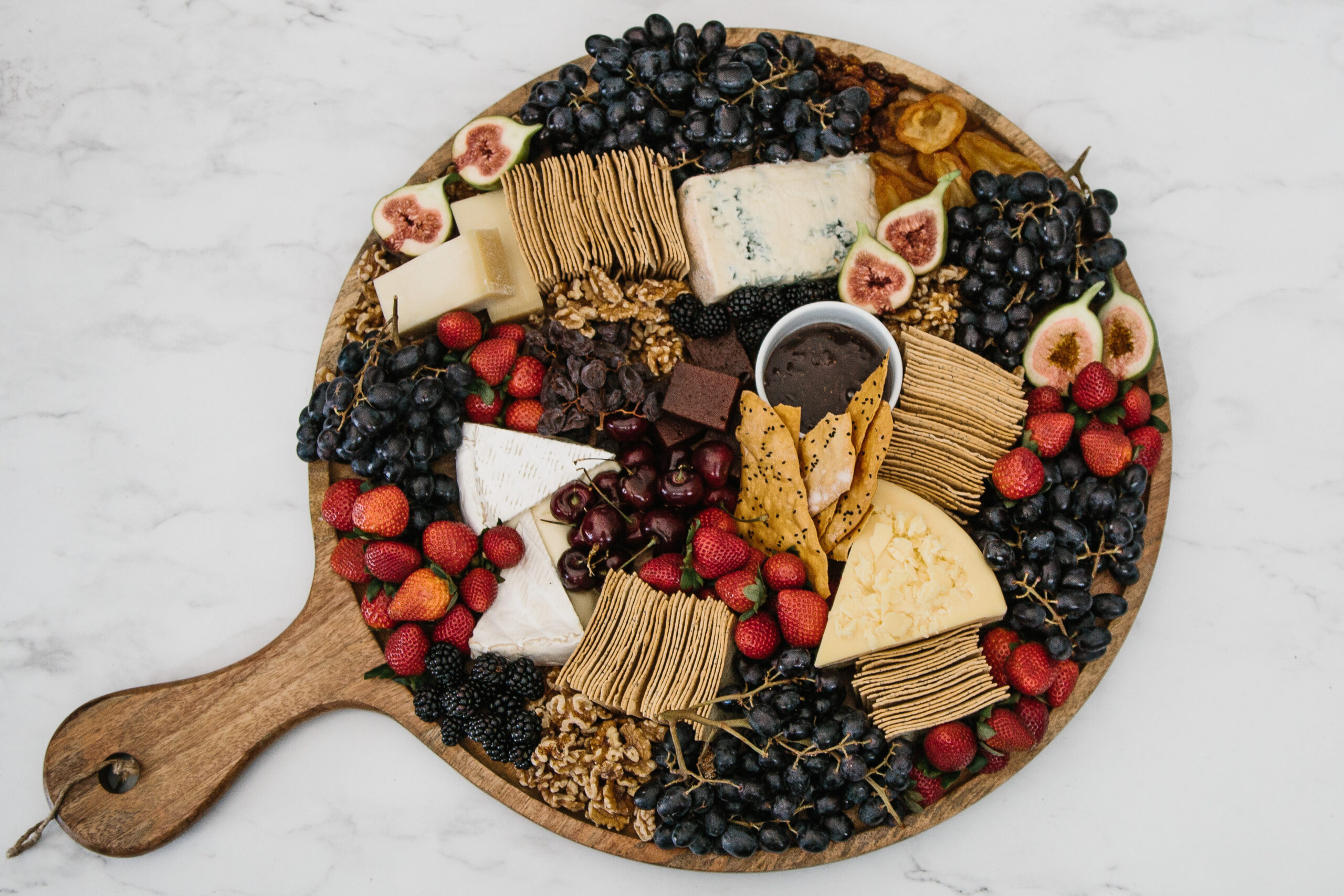 Our Cheese Grazing Platters
For cheese lovers, we assemble three artisanal cheeses including aged cheddar, triple cream brie and gorgonzola. Accompanied by an abundance of fresh fruit, dried fruit, nuts, crackers, quince paste and an array of crackers.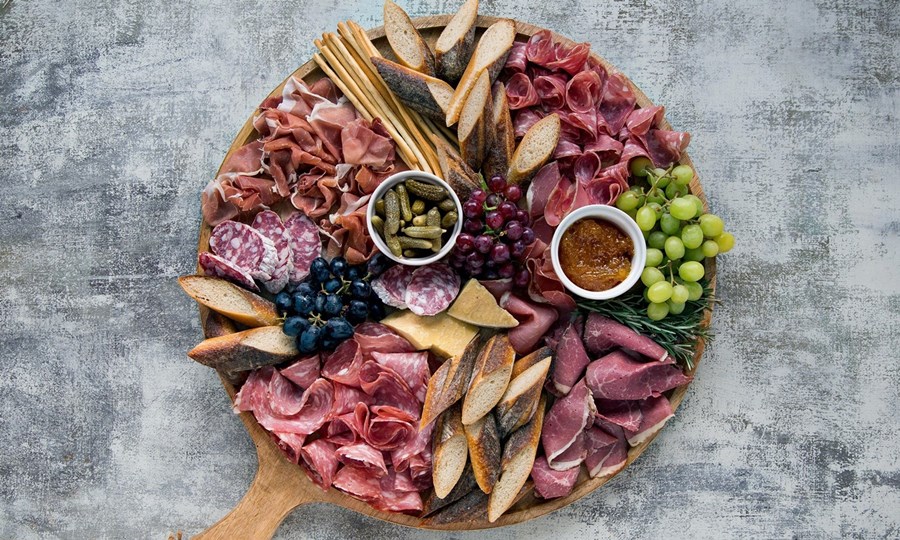 Our Charcuterie Grazing Platters
Our charcuterie board showcases a range of gourmet cured meats including a stunning selection of prosciutto, coppa, mild soppressa, truffle salami and wagyu beef, accompanied by chutney, cornichons, sourdough, crackers & herbs, ready to be set on a table to graze.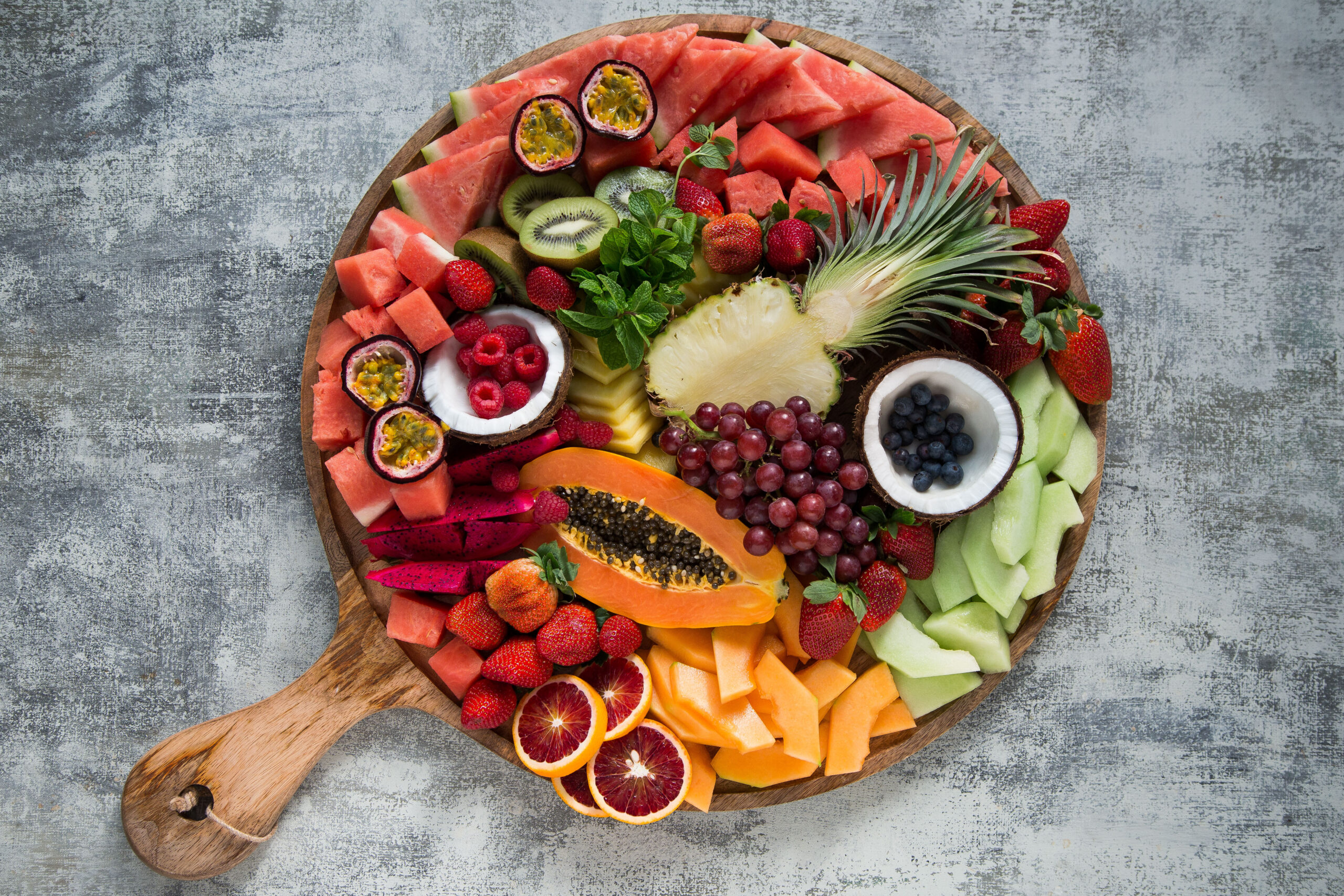 Seasonal Fruit Grazing Platter
Our fresh fruit option is a vibrant assortment of seasonal fruits, perfect for a refreshing and healthy snack. Enjoyed on its own or side by side with one of our other platters, a fruit platter never goes astray when you want to offer variety.
Create Your Own Grazing Table At Home
Creating wow factor at home is easy with our variety of platters. You can simply combine our options to create a grazing table at home, and have the option of adding homemade dishes and other items that will make it your own. Our platters take the leg work out of building grazing tables by offering the key centrepiece for you to embellish however you wish.
A Gift Worth Sharing: Grazing Platters for Every Special Occasion
Looking for a unique and thoughtful gift? The Blonde Butler's platters are the ideal solution. Instead of arriving empty-handed to your next event, surprise your host with a beautifully presented platter of food that will wow their guests. The perfect gift, delivered and ready to go.
Tailored to Your Taste: Customise Your Selection
At The Blonde Butler, we understand that everyone has unique preferences and dietary requirements when it comes to food. That's why we offer the flexibility to customise your grazing boards to suit your taste. Whether you have specific cheese preferences, dietary restrictions or want particular flavours, our team will try to accommodate your needs. We can assemble vegetarian options or selections that cater to gluten-free, or other dietary preferences, ensuring that everyone can enjoy a delightful tasting experience.
Simply let us know your parameters, and we will work closely with you to create a customised assortment to suit. With our commitment to personalisation, you can be confident that your arrangement will not only be delicious but also perfectly tailored to your liking.
Boxed by Blonde Butler: for Convenience and Affordability
In addition to our assortments on wooden boards, The Blonde Butler also offers a budget-friendly alternative through Boxed by Blonde Butler. Presented in white boxes that are picnic-ready or can be easily transferred onto your platters at home, our Boxed by Blonde Butler options provide similar assortments and varieties. They are ideal for smaller gatherings or when you need to transport food easily, when you're looking for a more casual and convenient dining experience.
The Boxed by Blonde Butler Variety: From Deli Meats to Sushi
Experience the exceptional quality and style of The Blonde Butler's catering in a convenient and compact format with our Boxed by Blonde Butler offerings. Indulge in a variety of popular options, including antipasto boxes filled with cold meats, hummus dip, olives, semi-dried tomatoes, crackers, and accoutrements.
Surprise your guests with a selection of freshly prepared sushi or impress the hostess with a generous assortment of cheeses, dried apricots, and nuts. And for the perfect addition to a baby shower, our dessert grazing boxes feature beautiful bite-sized treats that are sure to please.
Take advantage of our versatile grazing boxes for any occasion. Whether you're pairing cheese and dried fruits with wine or savouring fresh tiger prawns with cocktails, our gourmet boxes offer finger food for every desire. Ideal for picnics, parties, or home entertaining, our tasty selections offer a satisfying grazing experience. From cupcakes to salads and fresh sandwiches, The Blonde Butler has all your grazing needs covered so catering your event couldn't be easier.
Platter Delivery Sydney: Easy Grazing Tables Delivered to Your Door
Let us deliver The Blonde Butler's grazing platters to your door anywhere in Sydney and the surrounding suburbs. It's the hassle-free and impressive catering solution to entertaining your guests. Whether you're attending a party, entertaining friends or seeking a special gift, our grazing platters provide a delicious and visually appealing spread. Trust Boxed by Blonde Butler to elevate your gatherings with the most impressive platters Sydney has to offer. Simply order through our online platform with 48 hours notice and we will deliver straight to you.