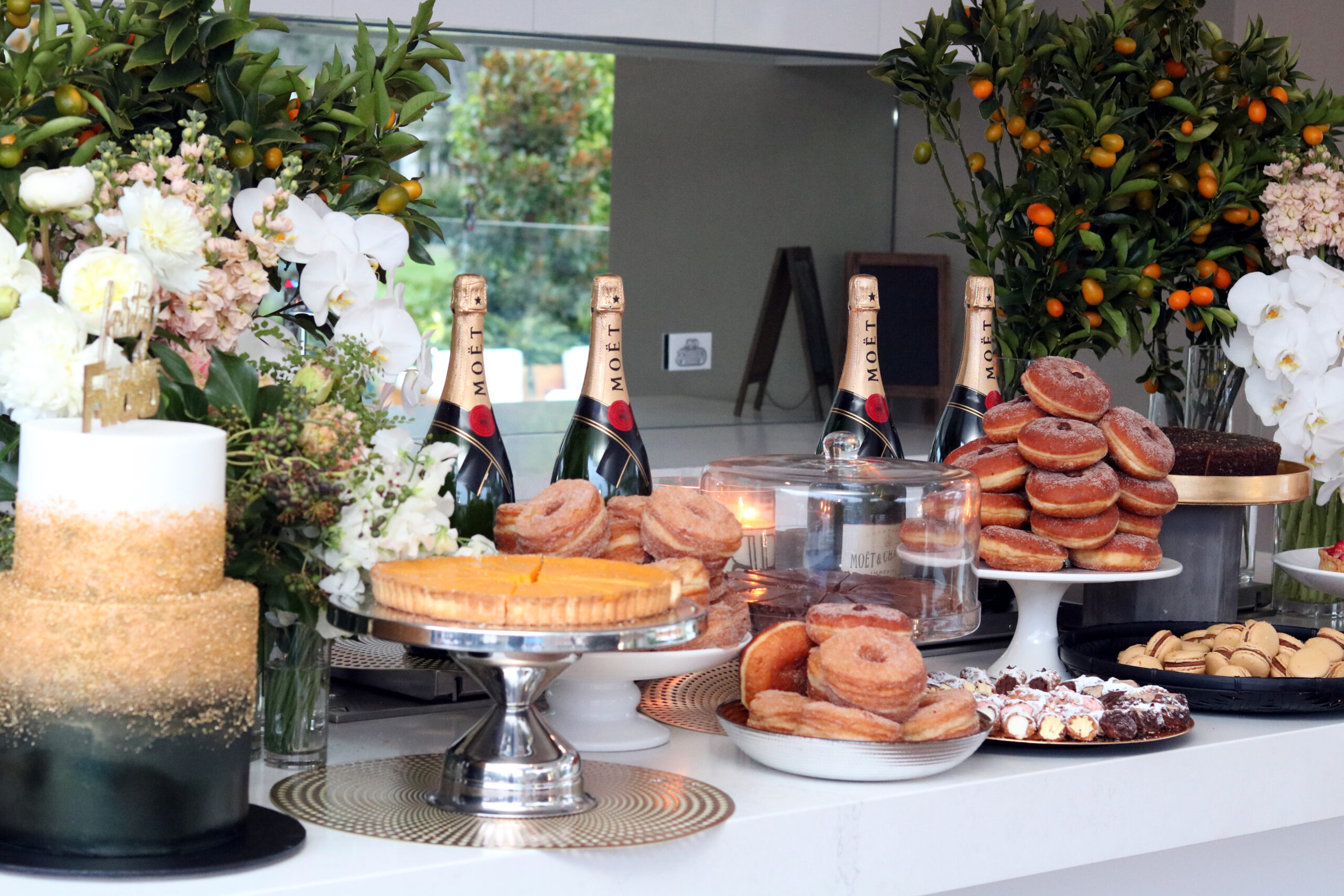 Dessert Table Catering Sydney: Sweetness for Every Occasion
Customisable Dessert Grazing Tables For Any Occasion
When it comes to indulging in something sweet and creating a memorable experience for guests, dessert tables are the way to go. The Blonde Butler offer dessert table catering that feature decadent displays of sweet items to satisfy your every craving. Whether it's a plated dinner party, a cocktail event, or a celebratory special occasion, grazing tables offer a visually impressive and sociable way to finish an event with a bang.
An Alternative to Plated Desserts: Enhancing the Dining Experience
Plated dinners and formal events don't need to end with a plated dessert. Dessert tables offer a unique and engaging alternative to serving individual portions. Opting for a grazing table creates a more social atmosphere, allowing guests to get up after a meal, and mingle while making their own choice for dessert. It adds a touch of excitement and personalisation to the dining experience, ensuring that each guest can indulge in their preferred flavours and portions.
Dessert tables are not only delicious; they also serve as an impressive centrepiece for various occasions. With an abundance of the most popular dessert options and a visually stunning presentation, a well-curated grazing table is guaranteed to impress. Our carefully arranged ceramic plates, glass bowls, and boards, adorned with foliage, florals, and fresh fruit, create a visually captivating display that entices guests to indulge in a sweet treat or two.
Delicious Desserts for Every Palate
Our dessert table catering showcases a beautiful variety of flavours. Typical goodies you can expect include petite chocolate mousse tarts with freeze-dried citrus, which combine rich chocolatey flavours with a burst of tangy citrus. Likewise, the mini meringues with mango, passionfruit and mint provide a delightful combination of crispy meringue, tropical sweetness, and refreshing mint.
For those who love the classic flavours, our baby banoffee tarts offer a heavenly blend of caramel, fresh bananas, and whipped cream on a buttery pastry base.
Finally, the dessert table is completed with an abundance of fresh berries, providing a refreshing and vibrant addition to the selection.
Beyond Sweetness: The Versatility of Grazing Tables
A well-designed table can incorporate a range of flavours and textures to cater to different palates. For those seeking a balance between sweet and savoury, a cheese board can be a delightful accompaniment, bringing a complementary savoury element. By customising your dessert table, you can create a culinary experience that reflects your vision and caters to every guest's liking.
From Miniature Delights to Grand Cakes: Tailored Dessert Catering
One of the greatest advantages of grazing tables is their versatility. They can be tailored to suit your specific vision and event theme. Whether you prefer an array of miniature desserts or an extravagant display featuring whole grand cakes and menu items, our team at The Blonde Butler will bring your dessert catering dreams to life. Talk to us about adding whole cakes, meringue roulades, donut towers and more, to make your dessert table your own.
Let us know your vision, and we will work closely with you to curate a perfect table that hits the brief.
The Perfect Finale: Create the Dessert Shop of Your Dreams
As the finishing act of a special event, the dessert table holds the power to create a lasting impression. Our team of skilled pastry chefs and event planners understands the significance of this moment and the role dessert plays in making the overall experience memorable. By discussing your style, theme, favourite recipes and desired selection, we can assemble a display that perfectly complements your occasion and wows your guests. From bite-sized cupcakes to brownies, dessert cups and elaborate showstoppers, the dessert grazing table of your dreams awaits.
Dessert Catering Sydney: Bring Your Sweet Dreams to Life
Desserts offer a visually impressive way to delight and satisfy guests' sweet cravings and create a memorable post-meal experience. The Blonde Butler is passionate about crafting exquisite desserts that reflect your vision and impress your guests. From grazing boxes and petit fours to stunning table presentations and plenty of sweet and savoury options, our desserts are designed to look and taste heavenly. Contact us today to discuss your next event, and let us bring your sweetest dreams to life.