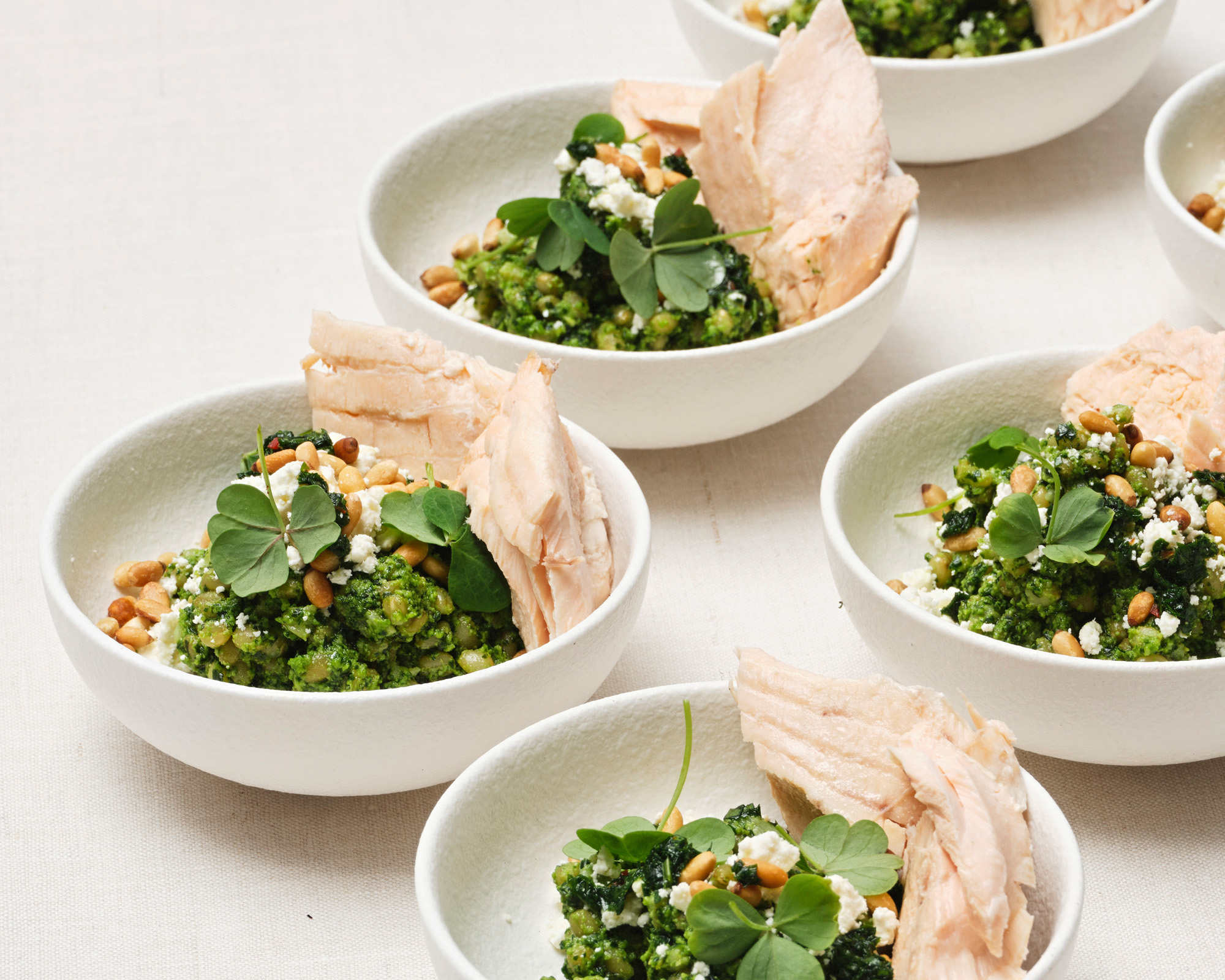 Elevate your Corporate Catering Sydney Experience with Blonde Butler
Welcome to The Blonde Butler, where elevated food and exceptional service meet affordability and convenience. As Sydney's premier catering service, we pride ourselves on delivering a memorable experience that caters to the diverse needs of the corporate world. Select from our exciting menu options and flexible setups to complement every style of business event
Win over your audience with a corporate dining experience not to be forgotten.
Formal Plated Boardroom Style Lunch Catering Sydney
Our formal two or three-course plated boardroom lunches are ideal for executive meetings or impressing an important client. Our plated menu showcases the best of in-season produce to please even the most discerning palates. If you're looking for restaurant-quality food in the boardroom, our plated lunches set the stage for a memorable dining experience that you'd expect from Sydney's best restaurants. (Note: Minimum order for plated dining is 20 guests).
Versatile Buffet Catering Sydney
Our signature buffets offer a flexible dining solution for large groups or team events. Select from a range of two to three main dishes and a selection of three sides, accompanied by fresh sourdough bread rolls and cultured Pepe Saya butter. Our buffet setups are visually impressive, offer great variety and deliver big flavour. We're also happy to accommodate various dietary preferences to ensure every guest is cared for.
Engaging Interactive Food Stations for Corporate Events
Enjoy relaxed, casual dining at your next corporate event with our themed buffets and interactive food stations, suited to entertaining large groups. Interactive food stations provide your guests with an experience to remember by involving them in the process. Whether it's a chef building authentic tacos to order or shucking oysters, these stations become a talking point that will connect your guests through food.
Convenient Grab-and-Go Sandwich and Salad Catering Sydney
In need of a quick and easy lunch option? The Blonde Butler sandwiches and salads are the ideal grab-and-go option that doesn't compromise on quality or taste.
Artfully presented on large ceramic platters and bowls, these simple fresh lunches are perfect for informal meetings and grab-and-go-style lunches. From gourmet sandwich assortments to nutritious salads, we ensure each bite is delicious and satiating.
Boxed; Affordable, Convenient Elegance
Introducing Boxed by Blonde Butler. Our drop-off catering service is designed to offer ultimate convenience without sacrificing style. Our Boxed range is delivered ready to go and can be enjoyed straight out of the box, so you can take it anywhere. Choose from a selection designed to suit every palate and occasion. Boxed is the perfect solution for the office when you don't need a chef to prepare lunch on site. Simply place your order online through our Boxed by Blonde Butler platform and we'll deliver it on time ready to go. If you want to please a crowd at lunchtime with balanced, satisfying staff lunches that have plenty of variety, have a look at our range to see how convenient Boxed can make it.
Individual Lunch Box Catering Sydney
For corporate events where time is essential, we offer individually packed options to provide a convenient dining solution. Each meal is carefully assembled, ensuring guests receive an enticing, well-presented lunch that is delicious, grab-and-go style. We provide prompt delivery to all your Sydney offices. What's more, our individually packed lunch boxes cater to all special dietary requirements. Perfect for conferences, workshops and corporate offices where convenience and personalisation are key.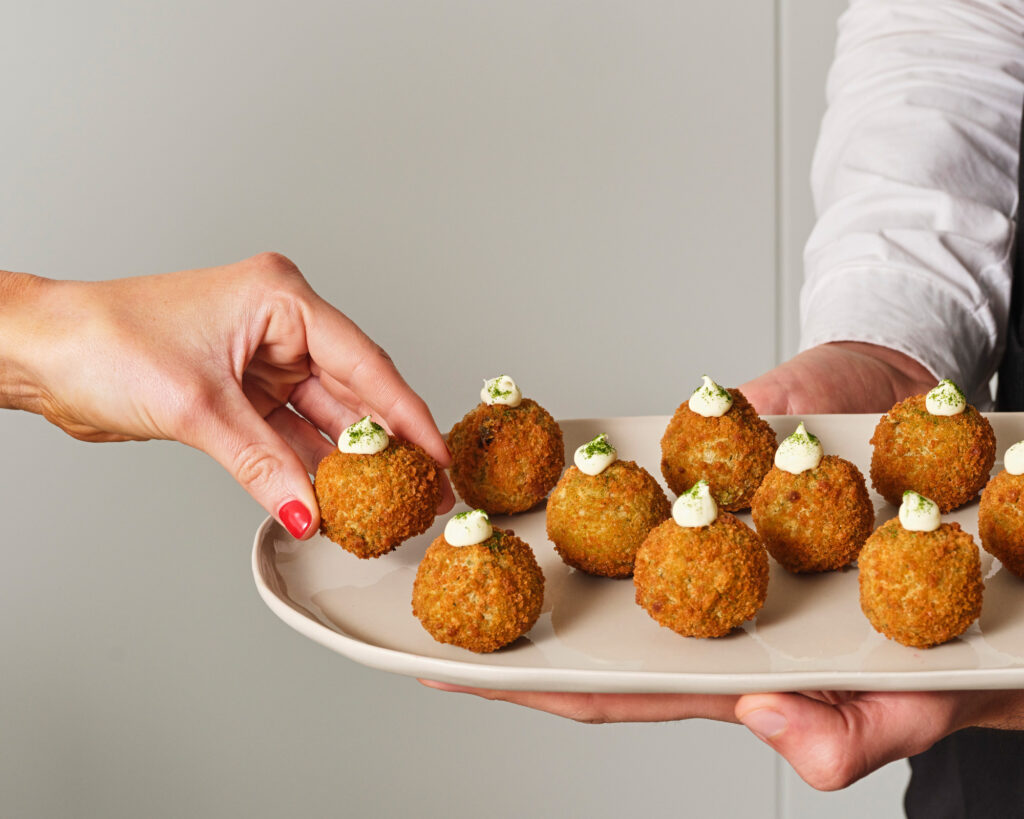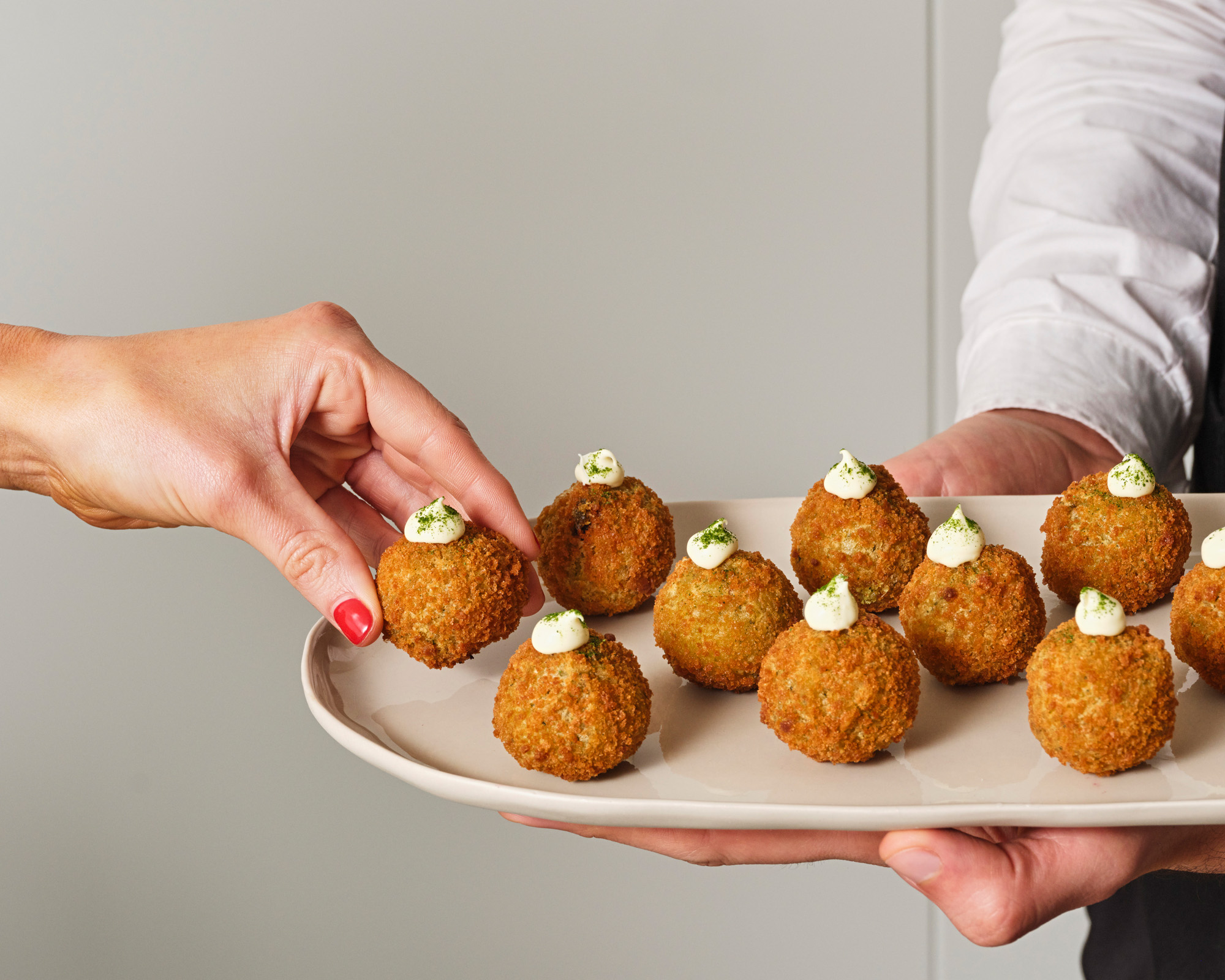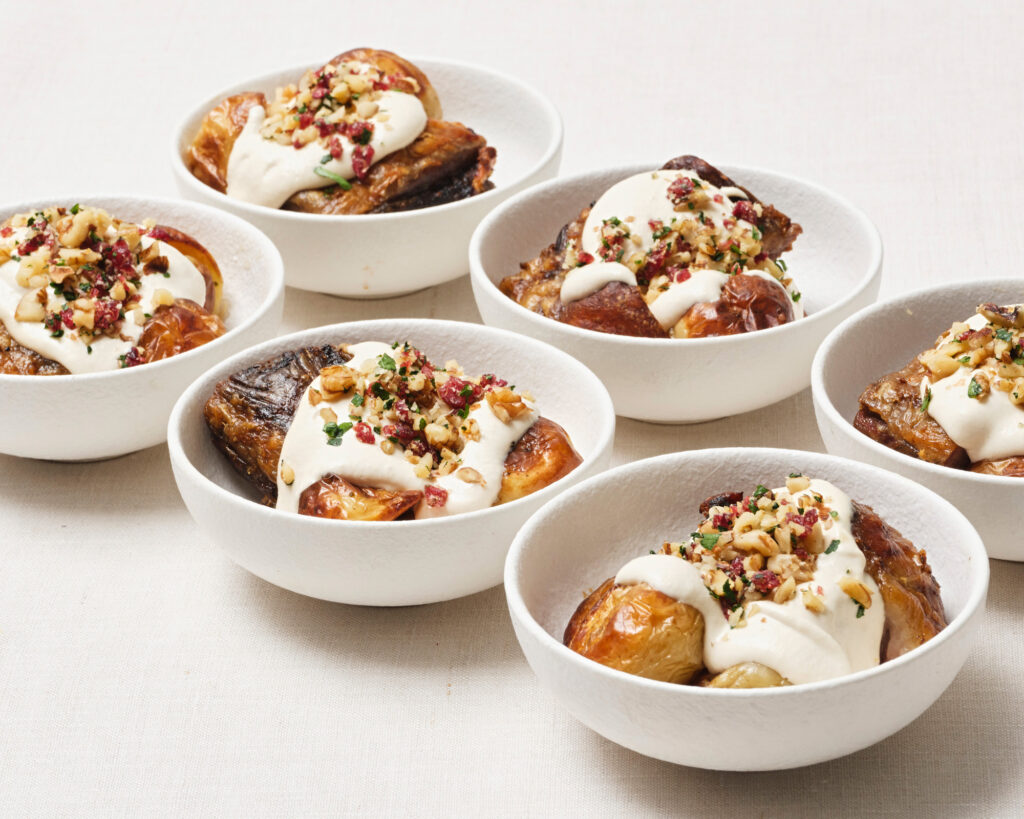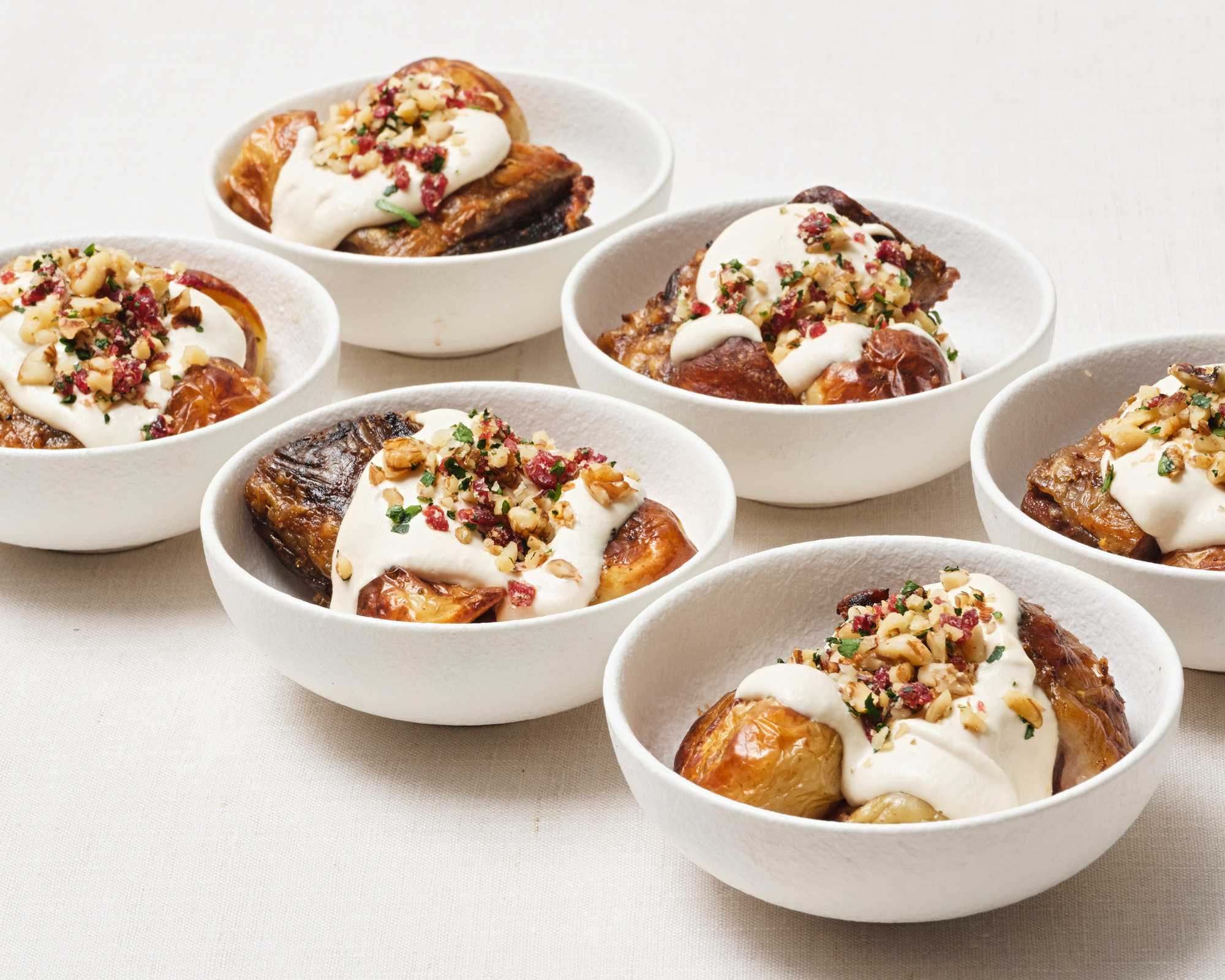 Cocktail Party Catering, Sydney CBD
Elevate your corporate cocktail parties and networking events with our exquisite canapés.
Whether you're hosting Friday drinks, an important client event, or a staff celebration for occasions like EOFY or Christmas parties, our canapé packages ensure your guests will be well-fed without having to sit down to a formal dinner.
Our talented chefs design beautiful canapés that are visually stunning and satisfying, using the best seasonal produce. Our substantial canapé options include sliders, skewers and miniature composite dishes served in ceramic bowls. Finally, our stunning desserts will provide the ultimate finale. Each creation is designed as finger food to be enjoyed while standing, allowing guests to mingle with ease.
With our corporate canapé catering, you can create an ambience of sophistication and finesse. Our canapés are more than appetisers; they are a testament to our dedication to exceptional taste, culinary artistry, and guest satisfaction.
Corporate Catering Sydney; for All Times of Day
At The Blonde Butler, we understand that the corporate workplace requires flexibility. That's why we provide office catering options for all times of day. Exceptional dining experiences aren't limited to boardroom lunches and networking events: we also service every meal in between, from breakfast events and morning teas to afternoon seminars. Our versatile menus suit every occasion, whether it's a morning spread of sweet and savoury pastries and fresh fruit or an afternoon tea service complete with a grazing table of savoury items, petite sandwiches, artisanal cheeses or indulgent sweets.
What Our Clients Have to Say
Your service and diligence is fantastic, the food was amazing and we had an absolute hoot!! Still being enjoyed the next day here in the office! Thank you!
I have received amazing feedback on Independence Day Catering (04/07) from the client. They absolutely loved the food. It was very well received by the whole team. Thank you so much for your work!
Boxed by Blonde Butler go above and beyond for their clients every time! Alex, Jemma and the team are magicians, and we will continue to order due to the fact that their food is delicious, and their service is impeccable. Always 5 star.
Just wanted to send a thank you email from us here at Cushman & Wakefield for the Corporate Lunch in Sydney. The event was a huge success, and the Director was extremely impressed. The chef was excellent, and his food received great reviews and both colleagues and clients were impressed with the menu. The waiter was also fantastic, and everyone was very happy with his high level of service.
Thank you to you and the team for everything today. The set-up, the extra touches with florals, menus, the incredible food and 5-star service were impeccable. The Trade Desk sales team along the clients at Publicis were extremely impressed. The Publicis team were shocked that it was their office as it looked like a private dining room. Biggest thank you for being onsite this morning too and I'm glad we finally got to work together. Looking forward to the next one!
Diverse Menu Setups to Suit Your Event Style
To complement our diverse menu selection, we also offer various setup options to suit the atmosphere and style of your event. From sophisticated boardroom setups for formal lunches to easy-operating food stations for casual events, our team will collaborate with you to set the right tone and ensure every detail is executed flawlessly. You have the ideas; we have the resources. With your valuable input, The Blonde Butler will perfectly execute your brief every time.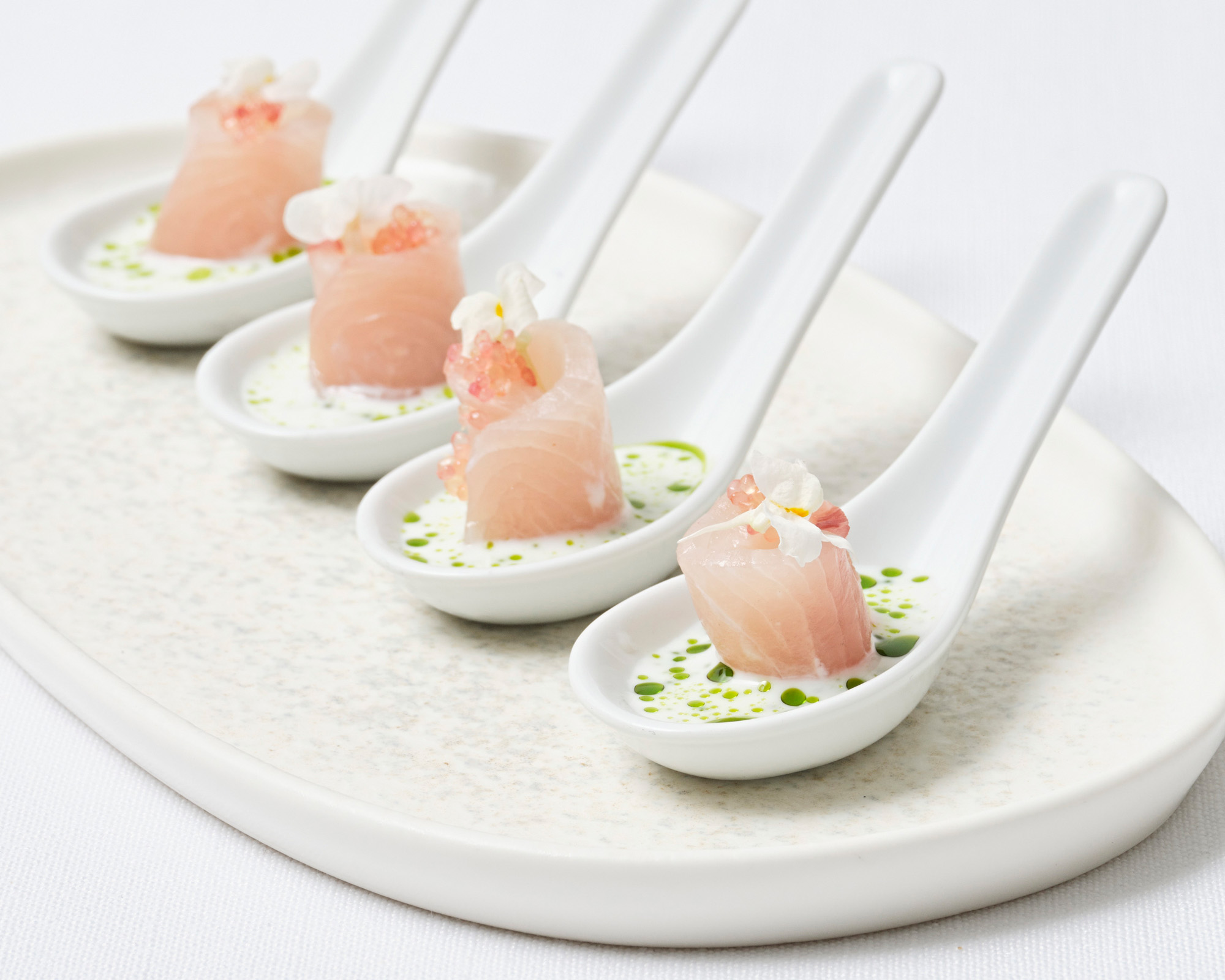 Exceptional Service and Attention to Detail
The team at The Blonde Butler are dedicated to delivering an outstanding food experience for the corporate market.
Our commitment to affordability, accessibility and exceptional cuisine sets us apart, ensuring that every event, from formal boardroom dinners to casual grab-and-go lunches, is a standout success.
Our extensive office catering packages are available for any time of day and suit all food allergies and dietary preferences, including vegetarian and gluten-free catering. From plated 2-3 course meals to themed buffets and interactive food stations, our versatile setups offer the ideal dining experience for any workplace scenario. Enjoy our grazing tables at the staff BBQ or hot plated breakfast at your morning seminar. Our sandwiches and salads provide a convenient and delicious choice for those on the go, while our Boxed brand brings affordable, impressive, ready-to-enjoy meals to Sydney CBD, North Sydney, Macquarie Park and beyond.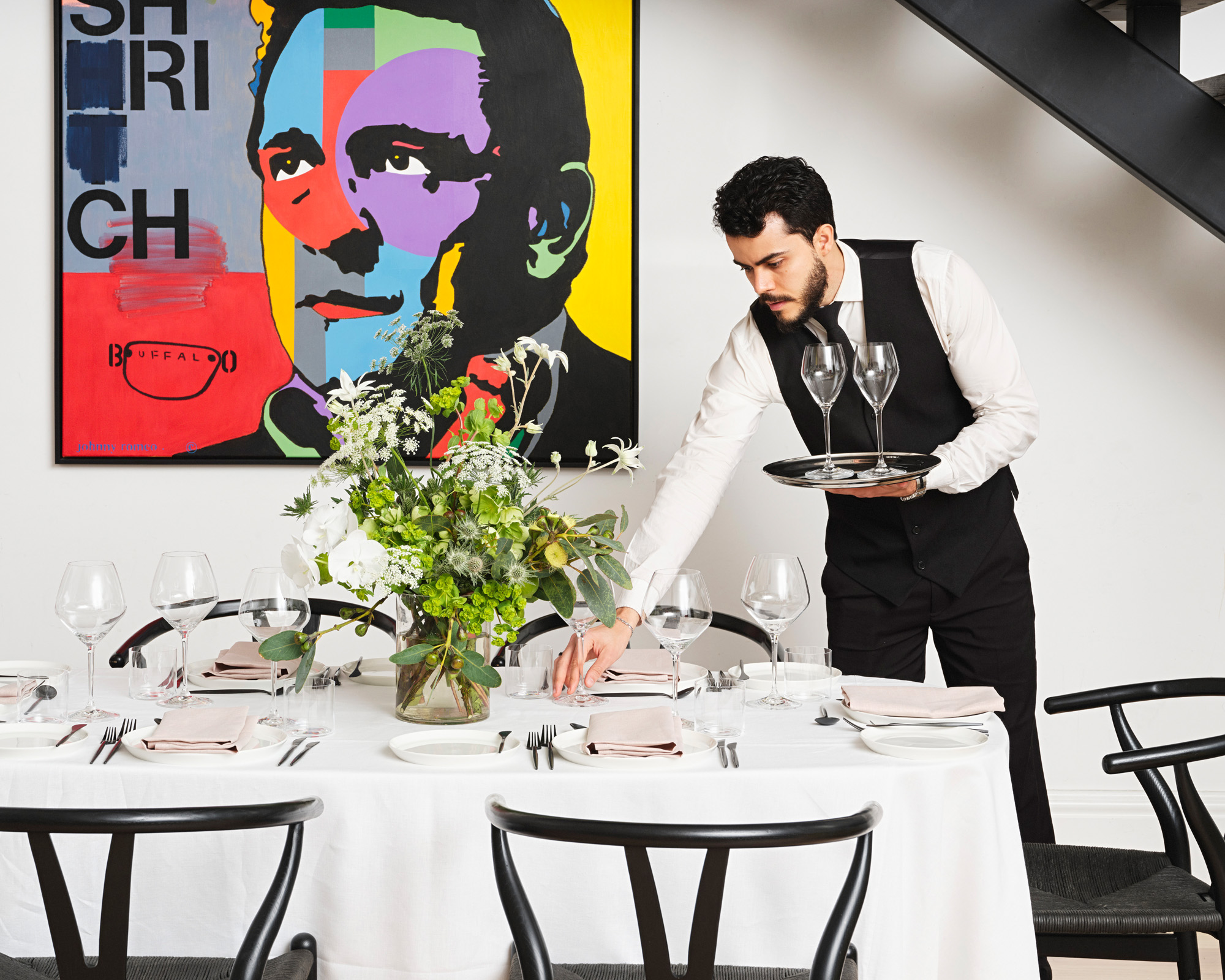 While food is paramount to any corporate event, we understand there is much more that is required to make the event a success.
Our services also include professional wait staff, equipment hire, beverage packages, barista manned coffee carts and event styling. Ask our team of event specialists about the suppliers we use to elevate any office event.
Trustworthy Partner for Office Catering
With The Blonde Butler as your catering partner, you can focus on the success of your corporate event while we handle every aspect of food delivery and service. Whether you're hosting a formal company dinner, a large-scale conference, a small team meeting, or a celebratory party for happy customers, we have the expertise to craft an exceptional experience that will leave a lasting impression. Contact us to begin planning your special event today.
Cocktail events for hundreds or dinner for twenty
We're standing ready to help you make it an experience you — and your guests — will never forget.