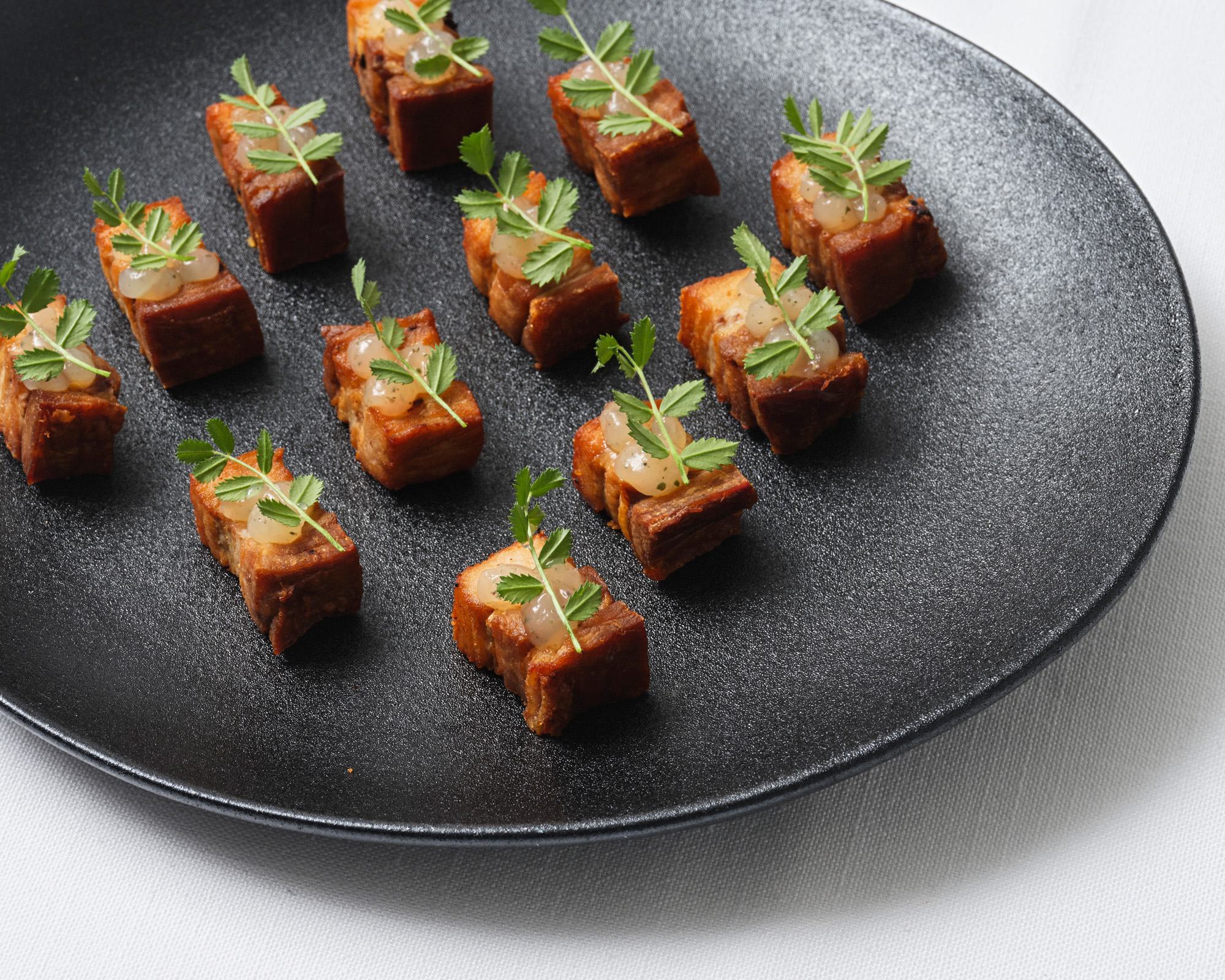 Engagement Party Catering Sydney
Celebrate Your Engagement in Style: Memorable Catering by The Blonde Butler
An engagement party marks the joyful beginning of a couple's journey towards marriage, and at The Blonde Butler, we understand the importance of making this special occasion truly memorable. As one of Sydney's leading wedding catering services, we specialise in creating exceptional experiences for engagement parties of all styles. From intimate gatherings to extravagant celebrations, we are committed to crafting an engagement catering experience that reflects the uniqueness of your relationship.
Engagement Party Catering Sydney
We believe exceptional food is the heart of every celebration. Our menus are curated with care to suit your taste and style. Whether you envision an elegant cocktail-style event or a more formal sit-down dinner, our executive chef will create a menu that perfectly complements your special day.
Engagement party catering doesn't need to break the bank, that's why we have catering options to suit every budget. Whether you're hosting your celebration at home or in a venue, we can work in any location.
Exquisite Roaming Canapés for Cocktail Parties
Our elegant bite-sized canapés are designed to impress and set the tone for a spectacular celebration. Every bite is beautifully crafted using premium ingredients, ensuring an unforgettable experience. Our menu includes cold and hot canapés, substantial canapés, miniature composite dishes served in ceramic bowls, and bite size dessert canapés too.
This style of menu is an excellent choice for engagement parties, as your guests will be excited to mingle and talk to you. By bringing food directly to them by our professional team of staff, conversations won't be interrupted, allowing them to continue to enjoy the evening.
Cocktail Party Grazing Tables
Our grazing tables are a popular choice to enhance the social atmosphere of your engagement party. They create a relaxed and interactive dining experience, ideal for special moments. These beautifully arranged tables offer a feast for the senses, and we have several options for selection depending on your preference. Abundant artisanal cheeses, charcuterie and antipasto, fresh seafood bars, or desserts, the nature of grazing tables allows you to offer a diverse range of options while creating a visually spectacular centrepiece in the room for guests to graze at their leisure. They make a great addition to roaming canapés, or they can cater to a crowd in their own right if you'd rather not have wait staff roaming food.
Interactive Food Stations
Our food stations are perfect for those seeking a more interactive and customisable experience. Enjoy themed stations inspired by cuisines from around the world and take your guests on a culinary journey. Whether it's an authentic taco bar, a gourmet burger station, or a Texan Barbecue set up with smoked brisket and Southern inspired accompaniments, our food stations bring a sense of excitement and personalisation to your engagement party.
Sit Down Catering Options
For a more formal affair, our shared banquets and plated meals offer a restaurant-quality dining experience to impress. Our team of chefs showcase the finest produce and culinary techniques, delivering a sophisticated menu. From multi-course banquets to thoughtfully plated two to three course meals that combine flavours and textures harmoniously, our commitment to beautiful food ensures that every bite is memorable.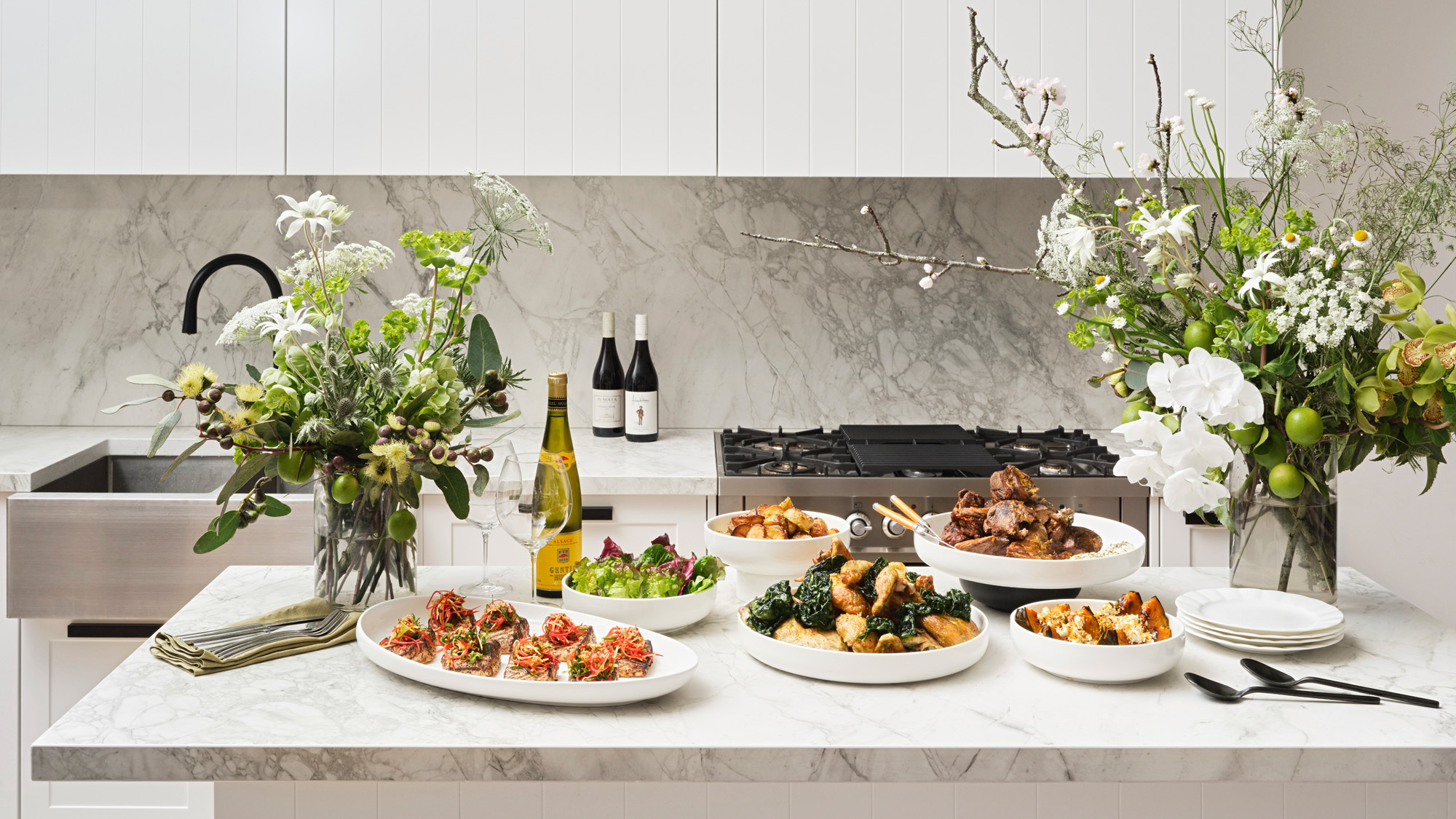 If you're planning a sit down meal, our shared banquets are perfect for bringing people together for a relaxed dining experience.
Choose between two to three main dishes and three accompanying sides served with sourdough bread and Pepe Saya butter for a communal dining experience. Our selection can be served on a traditional buffet table, or as share plates placed down the centre of each table to bring your guests together through the catering.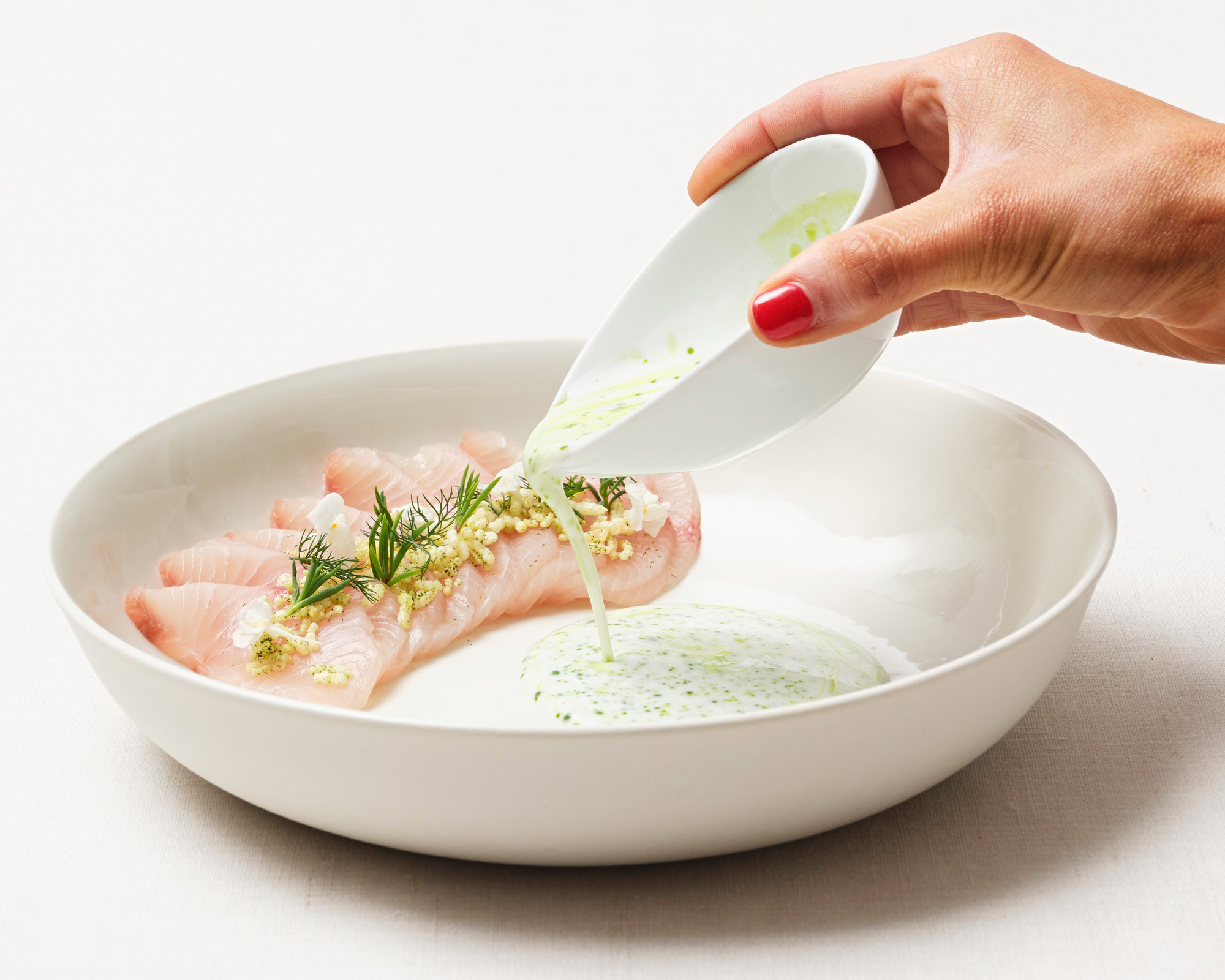 Two to Three Course Meals
When it comes to event catering in Sydney, a plated two or three course meal exudes sophistication.
Our team of chefs release seasonal menus to showcase the very best of in-season produce, prepared with care and skill for a truly impressive menu. We all know that food has the power to evoke emotions and create new memories. Our goal is to ensure that each bite does just that to celebrate your engagement like it deserves.
Personalised Menus: Tailored to Your Tastes
We understand that every engagement party is unique, just like the couple being celebrated. That's why we offer bespoke catering options for a personalised touch. Our dedicated team of chefs and event planners will work closely with you to understand your budget, style and dietary requirements, ensuring that every dish reflects your taste and vision. Whether you have specific cultural traditions, gluten-free dietary restrictions, or favourite flavours, we will tailor the menu to create a truly personalised experience for you and your guests.
What Our Clients Have to Say
The Blonde Butler were an absolute pleasure to deal with and extremely accommodating with our catering needs at our recent function in the Paspaley Pearls showroom in Martin Place. Amanda was so easy to communicate with and their staff were extremely efficient and polite. Their food suggestions were delicious and beautifully presented. I can thoroughly recommend The Blonde Butler and I am looking forward to engaging them again for our next event.
Delicious and efficient. The Blonde Butler was so professional and easy to deal with. Canapes were amazing as were the waitstaff. Highly recommend!
The Blonde Butler team is exceptional from beginning to end. Outside of creating incredible menus and delicious food – their organisational skills, communication and service is second to none. When running an event, I never have any stress when the Blonde Butler team is on board. We love working with team BB and would highly recommend them to any of our clientele.
The Blonde Butler worked with us on an event at Carriageworks. It was such a seamless process and Annabel jumped through loops to ensure the food was perfect. They customised everything to cater to our event and it all ran so smoothly. Thank you so much for coming on board! 100% recommend The Blonde Butler.
I call on Alex and the Blonde Butler team for everything - from my wedding of 200px, to work events, kids' parties, or last minute family Christmas lunch. Always extraordinary food & service, guests/clients impressed and a huge weight off my shoulders. Thanks again for today's 6th birthday catering, done with care & perfection.
The Blonde Butler team was amazing! The food, the service and even the level of cleanliness post the event were first class!
Amanda and her team were amazing from start to finish in helping us pull of a unique dinner, from furniture hire and set up through to staffing and catering. Everything was 5 star. We can not go past the service delivered and look forward to using the Blond Butler team again for our Sydney based events in the future!
Beverage Packages: Let us do the heavy lifting
No celebration is complete without drinks! Our experienced bartenders will keep the drinks flowing throughout your event, ensuring your guests are in high spirits. We offer an extensive range of options to complement your engagement party. Choose from beverages that include fine wines, sparkling champagne, beers, soft drinks, and mineral water. To add a touch of elegance and novelty, we also offer signature cocktails and premium spirits. Welcome your guests with a refreshing and sophisticated cocktail that captures the essence of you as a couple.
We can take care of the entire bar set up for you, including a bar and the necessary equipment, glassware, ice and the staff to manage it for you.
Professional Service: Attention to Detail
A truly exceptional catering experience extends beyond the food and beverages. It requires attentive, knowledgeable, and dedicated professional service staff to deliver a seamless experience. At The Blonde Butler, we pride ourselves on our team of professional wait staff, bartenders, cocktail bartenders, and event supervisors. Whether for engagements, weddings, corporate parties or other special event catering in Sydney, our friendly team will go above and beyond to ensure every detail is flawlessly executed.
Engagement Parties Tailored to Your Needs
We understand that planning an engagement party can be a busy and exciting time. That's why we offer additional services to make the execution as seamless as possible. We can work out of any kitchen facility, or if you prefer a non-traditional venue, we can bring our own equipment to set up a temporary kitchen. We provide flexibility and accommodate your location and circumstances, so you can focus on enjoying the celebration with your friends, family and future wedding party.
Our experienced event managers are here to take the hassle out of organising the food and beverage aspects of your engagement party. We collaborate with you on every detail, ensuring nothing is overlooked. From menu selection and customisation to logistics coordination and on-the-day management, our team will ensure a stress-free and memorable experience.
Elevate Your Engagement Party Catering with The Blonde Butler
Your engagement party is a milestone in your journey towards the pending nuptials. Let's bring your vision to life and throw a celebration your friends and family will remember for a lifetime. Contact The Blonde Butler to discuss your vision. You can trust our engagement catering packages to lay the foundation for a truly memorable event, servicing Sydney and beyond.