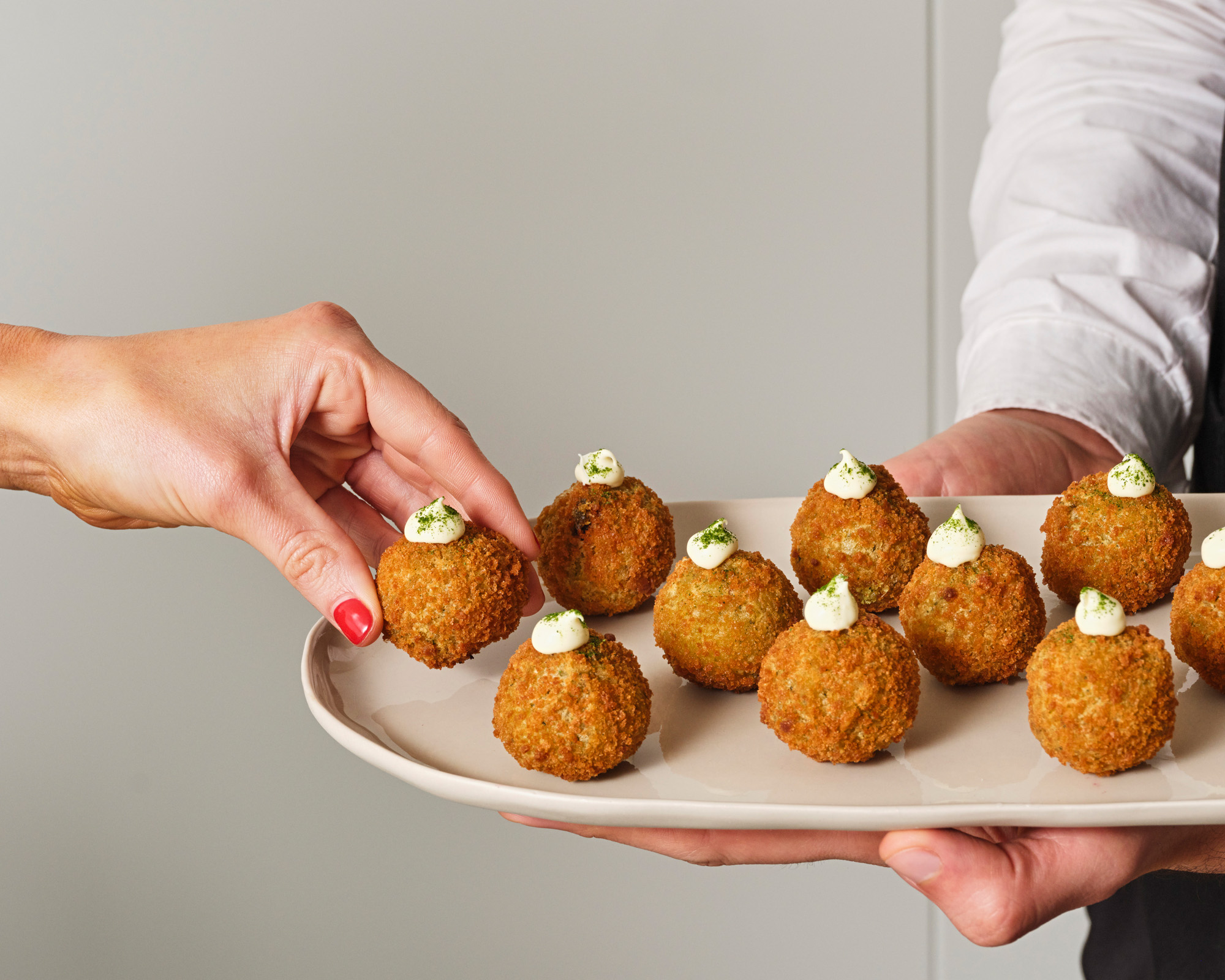 Discover Exceptional Catering, Eastern Suburbs Sydney
Welcome to The Blonde Butler, your premier catering service delivering unforgettable food experiences in the vibrant Eastern suburbs of Sydney. Whether planning an intimate gathering or organising a corporate affair, we are here to elevate your event and create lasting memories. With beautiful food and outstanding service, The Blonde Butler offers catering tailored to suit your needs, ensuring that every occasion is truly extraordinary.
Private Events: Memorable Occasions to Cherish
For private events in the Eastern suburbs, The Blonde Butler Catering offers a diverse range of services. From elegant cocktail parties to relaxed family lunches, our experienced chefs and event coordinators will work closely with you to bring your vision to life. Whether you desire a modern and chic setting or a classic and timeless ambience, we will curate a menu and presentation that perfectly matches your style.
Our cocktail parties are a highlight, featuring enticing canapes and refreshing beverages to excite your guests. Pair these exquisite bites with handcrafted cocktails or premium wines from our beverage selection for a truly sophisticated experience.
For more relaxed gatherings, our meals are a perfect choice. Enjoy a leisurely afternoon with friends and family, savouring a sumptuous feast of succulent roasts, fresh seasonal vegetables, and tempting dessert, served in a plated or buffet style.
On-Site Catering or Drop-Off
If required, our team will take care of every aspect of your special event, from set up to service, ensuring a flawless dining experience for you and your guests. Alternatively, you might take advantage of our drop-off catering service for casual affairs. Enjoy beautiful food platters delivered ready to go, or choose from our Boxed brand offerings and re-platter them at home.
Drop Off-Catering: Affordable and Beautiful Boxed Deliveries
Affordable elegance can be delivered! Boxed by Blonde Butler offers a diverse range of delicious food options for any time of day, conveniently delivered ready to go. No chef is required on site. Simply place your order via our website with a minimum of 48 hours notice, and we will deliver to any venue in the Eastern Suburbs
From breakfast items, morning tea to afternoon tea, lunches, to cold and hot canapés to accompany Friday night drinks, organising corporate catering has never been easier.
Corporate Events Catering Eastern Suburbs
The Blonde Butler Catering is also your go-to partner for corporate events in the Eastern suburbs. Whether you're throwing a brand launch, networking event, or business meeting, our catering services will help you create a refined, professional atmosphere. Making a solid impression on your clients and colleagues is imperative, and our team delivers excellence in every aspect.
For business meetings, our breakfast and morning tea options provide a delicious and energising start to the day. Treat your guests to freshly baked pastries, nutritious breakfast bowls, and specialty coffee, setting the tone for productive discussions. Our plated lunches and buffets are ideal for larger corporate events, offering a range of delicious food that caters to diverse palates and dietary requirements. From perfectly grilled meats and vibrant salads to delicate desserts, our menu options are always a hit with the corporate crowd.
In addition to our exquisite food offerings, The Blonde Butler can provide professional and attentive staff to ensure a seamless experience for you and your guests. From the initial consultation to the event execution, our dedicated event coordinators will guide you through every step of the planning process. Our wait staff and event supervisors can organise everything, from setting up the venue to flawless service. You can relax and enjoy a refined atmosphere that reflects the professionalism of your organisation.
Creating Memorable Customer Events: Corporate Catering Eastern Suburbs
The Blonde Butler is here to help you spoil your valued customers with our exceptional catering services. Whether you are hosting a product launch, a client appreciation soirée, or a business milestone celebration, our team understands the importance of leaving a lasting impression. From elegant, visually-impressive canapés to themed food stations that engage and entertain, our food is designed to wow your guests. Trust us to create an unforgettable customer event that strengthens relationships, builds loyalty, and elevates your brand in the Eastern Suburbs.
Celebrate Your Love in Style: Wedding and Engagement Catering Eastern Suburbs
We are your perfect partner in creating a memorable wedding or engagement party in the Eastern Suburbs of Sydney. We understand the significance of these special moments in your life and strive to make them truly unforgettable. Whether you envision an intimate garden affair or a glamorous rooftop celebration, our dedicated team will work closely with you to plan your special day just as you imagine it.
From spectacular canapés to elegant plated meals, our engagement and wedding catering services offer a range of amazing food options to suit your style. Indulge in a stunning grazing table filled with abundant gourmet treats, or opt for a themed buffet that reflects your unique taste. Our experienced chefs use the finest ingredients to make exquisite dishes, ensuring every bite is memorable.
Tailored to Your Vision and Requirements
At The Blonde Butler, we understand that every event in the Eastern Suburbs is unique, and we customise our services to meet your vision. Whether you have a specific theme in mind or special dietary considerations, use a tailored menu and special event styling to align with your vision.
Experience the Blonde Butler Difference
Let us bring exceptional service and gourmet excellence to Sydney's Eastern Suburbs. With our passion for high-quality ingredients, innovative menus, and meticulous detail, we make your special occasion one to remember. Let us bring The Blonde Butler touch to your next event.