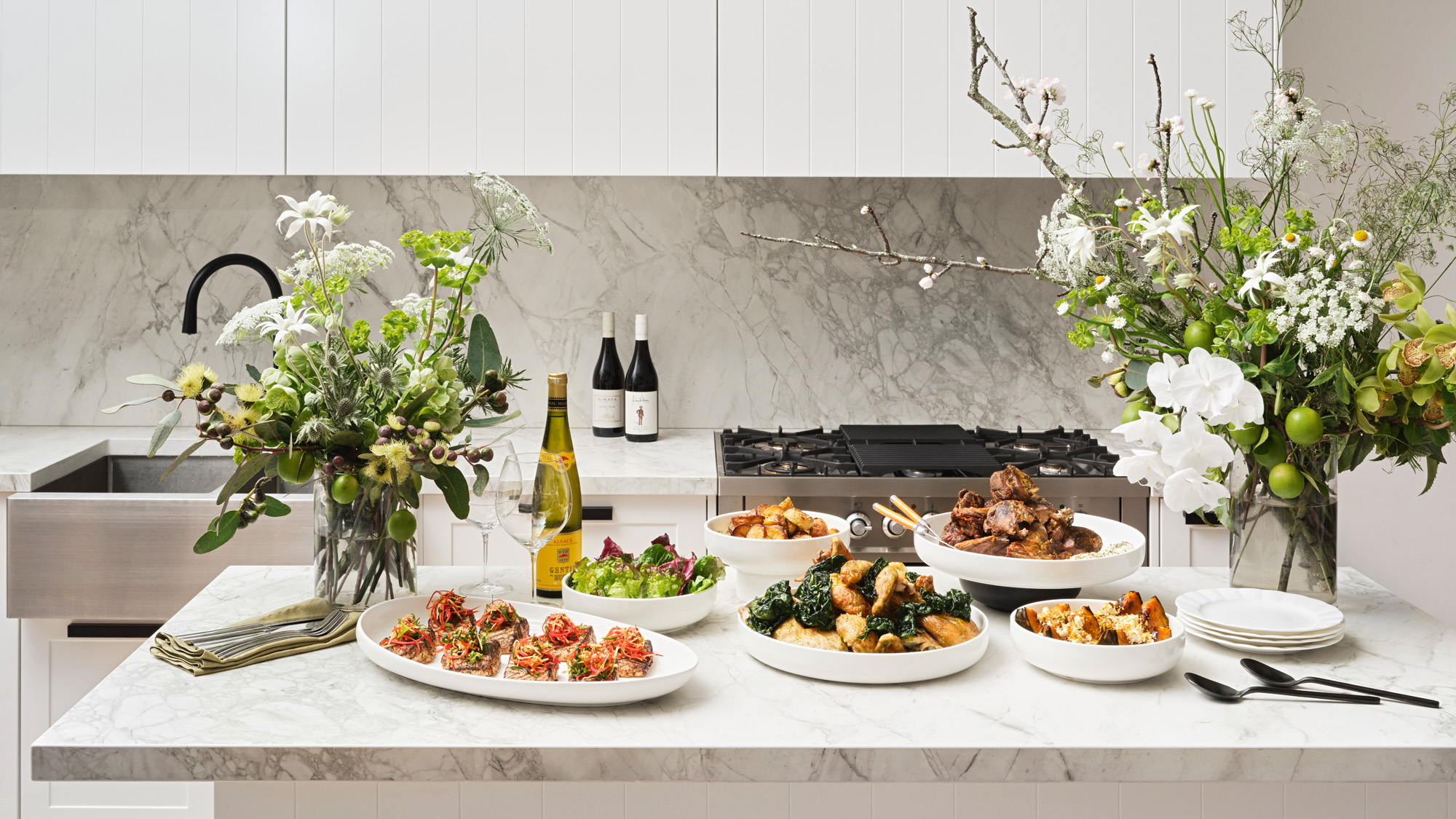 Catering Northern Beaches Sydney
Your Premier Caterer for the Northern Beaches
Welcome to The Blonde Butler, your premier catering partner on the stunning Northern Beaches of Sydney. Whether you're planning a private event such as a cocktail party, baby shower, engagement party, or a wedding, The Blonde Butler brings first-class catering to all your special occasions. Our talented team consists of skilled chefs, professional event coordinators and polished wait staff to deliver memorable dining experiences that your guests will love. Additionally, we cater to corporate events, ensuring an elevated dining experience for all Northern beaches businesses.
Private Catering Northern Beaches: Celebrate in Style
At The Blonde Butler, we understand the importance of creating unforgettable moments at your events. Whether you're throwing a Melbourne Cup party, a beautiful baby shower, a glamorous engagement party, an elegant wedding reception, or commemorating significant milestones, our exquisite food will make your important life moments memorable. We will bring your culinary vision to life, crafting a bespoke menu that reflects your personal style and the special theme of your event.
Cocktail Parties: Sip, Savor, and Celebrate
Cocktail parties are a popular choice for chic and sophisticated Northern Beaches gatherings, and The Blonde Butler knows how to make them memorable. Our bartenders craft exquisite cocktails and serve a selection of premium wines, ensuring that your guests are well looked after. Complementing the drinks is our enticing selection of canapés and bowls, ranging from bite-sized delicacies to more substantial options, all designed to impress your guests and set the tone for an exciting evening. Relax with your guests and enjoy stress-free event catering.
Our Northern Beaches clients love receiving so many compliments without lifting a finger.

Wedding Catering: Unforgettable Moments, Exquisite Cuisine
Your wedding day is a momentous occasion, and at The Blonde Butler, we are committed to making it truly unforgettable. That's why we design a wedding menu to suit your style and deliver a flawless dining experience for your guests. From elegant plated meals to indulgent grazing tables and beautiful dessert stations, we create a feast for the senses to complement the beauty of your special day. Let us take care of the details while you focus on creating precious memories with your loved ones.
Special Celebrations: Milestones and Memorable Gatherings
The Blonde Butler is the perfect partner for celebrating milestones and hosting memorable gatherings on the Northern Beaches. Celebrate your birthdays, anniversaries and milestones with stunning food and beverage options that add a touch of elegance and style to your next event. We offer a range of options, from formal sit-down banquets to themed buffets and interactive food stations, ensuring that your celebration is unique and leaves a lasting impression on your guests.
Corporate Catering, Northern Beaches Sydney
The Blonde Butler also caters to corporate events on the Northern Beaches, providing exceptional culinary experiences that impress clients, reward employees, and elevate your brand image. From breakfast meetings and working lunches to corporate cocktail parties and networking events, we offer a range of options tailored to meet the specific catering needs of your business. Our team brings seamless service, exquisite cuisine, and attention to detail, ensuring your corporate event is a resounding success. From the Sydney CBD to the Northern beaches, we deliver the best quality catering for all your corporate functions.
Drop-off Northern Beaches Catering Services
Convenience meets culinary excellence with The Blonde Butler's drop-off catering services on the Northern Beaches. Introducing… Boxed by Blonde Butler. Whether hosting a small intimate gathering or a larger event, our drop-off catering options are designed to make your planning effortless. Our drop-off service delivers carefully prepared and beautifully presented food in chic white boxes to your doorstep or event venue, ready to be enjoyed.
From breakfast meetings to casual lunches and elegant dinners, our diverse menu options can be tailored to suit any occasion. Whether you prefer a selection of delicate canapes, a stunning grazing table, or a generous buffet, Boxed by Blonde Butler catering is the perfect solution. Let us take care of the food while you focus on your guests.
Produce Quality and Dietary Considerations
At The Blonde Butler, we are committed to using high-quality, locally sourced produce to create exceptional dishes for your events. We cater to various dietary requirements and preferences, and our chefs take pride in our constantly updated menus catering to multiple needs. Every guest is treated to an exceptional food experience, whether vegetarian, vegan, gluten-free, or otherwise.
Plan your Northern Beaches Event Today
Partner with The Blonde Butler for your private events, weddings, milestone celebrations, and corporate gatherings on the beautiful Northern Beaches of Sydney. Contact us to discuss your special event requirements, and let us create a truly unforgettable catering experience that will be remembered for a lifetime.